Anchor / Investigative Reporter
Lubbock, Texas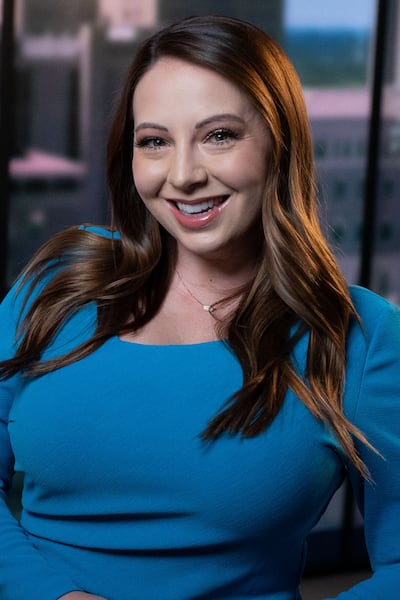 Shaley Kidwell, a fifth-generation Texan, rejoined the KCBD NewsChannel 11 team in August 2022 as an Investigative Reporter.
Before making her way back to Lubbock, Shaley worked as an Anchor/Investigative Reporter at KCBD's sister station, KOLD News 13 in Tuscon, Arizona, from June 2019 until August 2022. While in Arizona, not only did she win an Edward R. Murrow Award for the podcast Disappeared in the Desert, she graduated with her Master of Legal Studies from Pepperdine Caruso School of Law.
Prior to joining the team in Tuscon, Shaley worked as an Investigative Reporter, Anchor and reporter for KCBD NewsChannel 11 for six years.
Earlier in her career, Shaley worked as a Reporter/Multi-Media Journalist at KLTV 7 News in Tyler, Texas.
A graduate of Texas Christian University, Shaley earned a bachelor's degree in Broadcast Journalism with a minor in Sociology.
Following graduation, Shaley completed successful stints in both New York and Philadelphia where she created video content for well-known fashion companies and managed media and fashion shows during New York's Fashion Week.
Shaley is also a graduate of the Travel Channel Academy, where she honed her skills in the art of digital filmmaking with mentors from New York University's Film School.
Contact Shaley
• Email: shaley.sanders@kcbd.com
• Facebook: https://www.facebook.com/ShaleySandersTV
• Instagram: https://www.instagram.com/shaleysanderstv/
• Twitter: https://twitter.com/Shaleytv
Education
Pepperdine Caruso School of Law, Master's of Legal Studies
Texas Christian University, Bachelor's Degree in Broadcast Journalism with minor in Sociology
Travel Channel Academy graduate, digital filmmaking
Awards
Edward R. Murrow Award for the Podcast 'Disappeared in the Desert'