ANCHOR - NEWS @ 9
Lubbock, Texas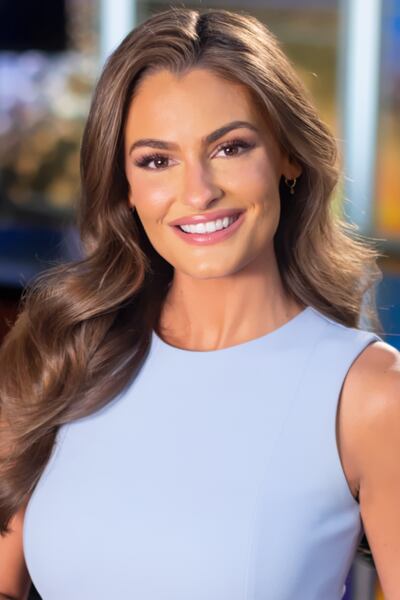 Rachael anchors FOX34 News at Nine weeknights. She was born and raised just north of Los Angeles, where she landed her first job covering Rams football as an intern at ABC 7. The daughter of a fire captain and a nurse, Rachael always knew she wanted a job in which she could give back to others.
Rachael graduated from California Lutheran University, where she earned awards for excellence in news and sports reporting. She was also a student athlete, running the 100 meter hurdles on the track and field team.
Following graduation, Rachael worked as an anchor, reporter and producer in Eugene, Oregon. She then went on to host red carpets for shows like the Emmys, but is thrilled to be back on the news desk full time.