Noon Anchor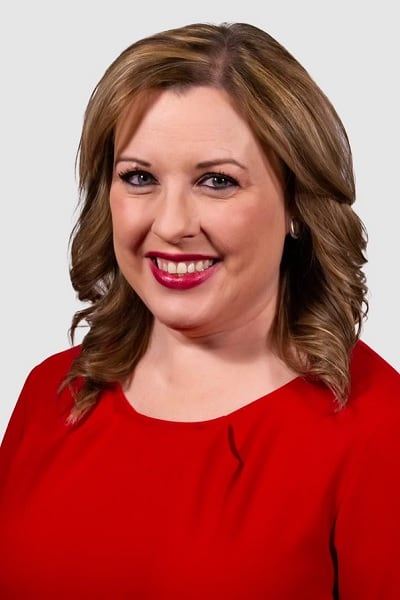 Katie Pelton is the noon anchor and the 11 Call for Action consumer investigative reporter for KKTV 11 News. She joined the KKTV news team in spring of 2015. She has covered breaking news, investigations and consumer alerts for several years at KKTV. Katie also writes a weekly consumer column for our news partners at The Gazette. You can read her article every Monday.
Katie won an Edward R. Murrow Regional Award for investigative reporting for a story about the whereabouts of Aurora theater gunman James Holmes. Katie submitted open records requests to all 50 states to try to uncover where Holmes was being held, as part of the interstate prisoner transfer program.
She has also been recognized in years past by the Colorado Broadcaster's Association for her annual special about the top scams of the year. Katie frequently talks with the Colorado Attorney General, financial crimes detectives, community advocates, and other top leaders in our state about the issues that are most impacting consumers in our state. If you need to report a scam, you can call the AG's statewide consumer helpline at 800-222-4444.
If there's breaking news, you can often find Katie behind the desk or out in the field. Otherwise, she's working hard making phone calls and digging for information in our newsroom. She cares deeply about our community and works hard to find answers to help keep everyone informed.
Katie is a proud Colorado native. She attended Ponderosa High School in Parker. She obtained her Bachelor of Science in broadcast news from the University of Colorado at Boulder. While pursuing her degree, Katie interned at KMGH-TV 7 News in Denver, as a news and weather intern.
After graduating, Katie worked at our sister station, KSNB-TV in Hastings, Nebraska. She started her career as a reporter and news and weather anchor. She covered severe weather in the middle of tornado alley. Katie also worked as a morning anchor and evening anchor during her time in the Heartland.
Katie is an avid Colorado sports fan and especially loves cheering for the Denver Broncos and the Colorado Buffaloes. Katie loves her family and enjoys hiking and spending time outdoors with her husband, friends and family.
You can read Katie's most recent articles below.
Updated: Aug. 2, 2023 at 2:02 PM CDT
|
By
Katie Pelton
and
Emily Van de Riet
Meet the newest Gerber Baby, Maddie Mendoza from Colorado Springs.