The Weird Space hosts book giveaway Friday after viral social media post shows books thrown in dumpster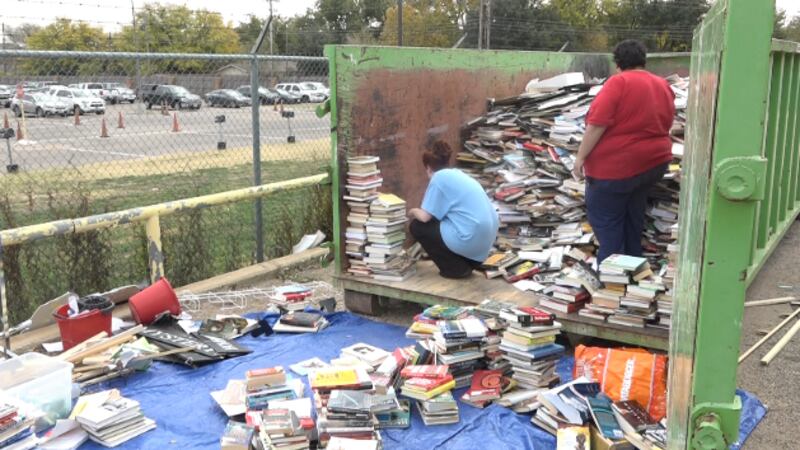 Published: Nov. 17, 2023 at 9:21 AM CST
|
Updated: Nov. 17, 2023 at 12:03 PM CST
LUBBOCK, Texas (KCBD) - After a social media post of an entire dumpster full of books went viral, The Weird Space will be hosting a free book giveaway Friday.
Photos and videos on social media showed books inside the dumpster behind Josey Books and Records at 82nd and Slide Wednesday. The store posted back in September that it was closing its Lubbock location after more than five years and would begin liquidating inventory.
The Weird Space has partnered with Happy Trash to allow Lubbock residents to safely and legally receive free books.
Many people showed up Wednesday to collet books from the dumpster and Lubbock police were called for a complaint of trespassing. While police warned trespassing is a misdemeanor and could result in a fine, that didn't stop some book lovers from trying.
"I mean that's a resource that is desperately needed in the daycares, shelters, schools, libraries and homes," Sarah Brewster said. "I mean, the fact that we are just throwing that away and not trying to find a way to keep it and use it to benefit people is heartbreaking."
Organizers invite the public to where the dumpster will be unloaded from 10 a.m. to 8 p.m. at 3225 50th St. Unit B1. Those interested must bring their own containers.
Copyright 2023 KCBD. All rights reserved.