UMC EMS recognized for the second time by the Commission on Accreditation of Ambulance Services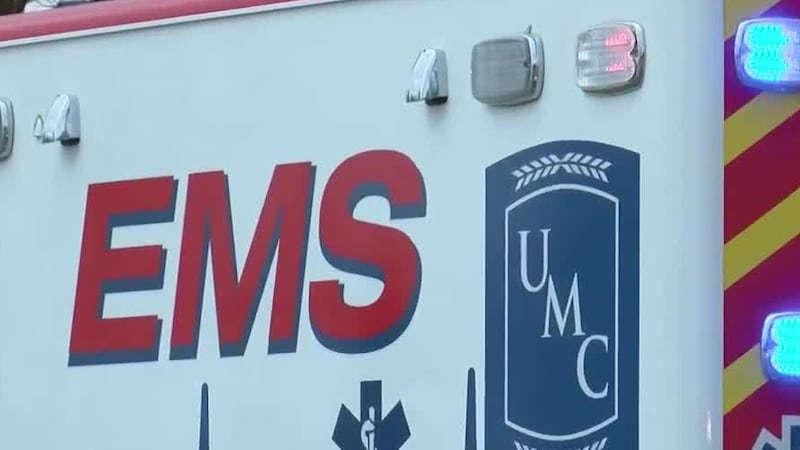 Published: Nov. 17, 2023 at 10:11 AM CST
LUBBOCK, Texas (News Release) -The Commission on Accreditation of Ambulance Services (CAAS) proudly recognizes UMC EMS for its unwavering commitment to quality patient care and its outstanding achievement in meeting the comprehensive quality standards set by CAAS—for the second time.
As a leading authority in the Emergency Medical Services (EMS) industry, CAAS sets standards that surpass those established by state or local governing bodies, aiming to enhance operational efficiency and mitigate risks and liabilities across organizations.
"At UMC EMS, our mission is to serve our community with one of the Nation's premier EMS agencies," said Thomas Moore, Director, Emergency Medical Services. "This independent accreditation process demonstrates to our patients that UMC EMS provides the highest quality of medically integrated and clinically sophisticated care to the communities we serve."
Accreditation is a multi-step process:
A comprehensive application, featuring over 100 standards, and nearly 2,000 documents covering all aspects of EMS operations is completed.

The application and documentation are reviewed and scored by an independent external team of EMS experts, including a board-certified emergency physician.

A separate on-site evaluation team conducts a thorough review of EMS agency aspects, including policies, procedures, stations, vehicles, and equipment, along with interviews with the leadership team and clinical personnel over multiple days.

Scores are provided to the CAAS Panel of Commissioners, an independent body of experts in healthcare law, clinical care, and business, for accreditation determination.
UMC EMS's accreditation process not only showcases their commitment to excellence but also reflects their dedication to "service as our passion." By achieving the "gold standard" in the EMS industry, UMC EMS consistently sets a commendable benchmark, reinforcing its leadership in upholding the highest standards of patient care and operational excellence.
It's noteworthy that UMC EMS holds a distinct position as one of only 46 ambulance services worldwide accredited by both CAAS and the International Academies of Emergency Dispatch, further attesting to their exceptional commitment to global standards in emergency medical services.
About UMC Health System
UMC Health System is a national award-winning health system comprised of over 4,900 team members and more than 60 care locations. We are proud to be the primary teaching hospital to Texas Tech University Health Sciences Center and to provide the best care to West Texas and Eastern New Mexico. Whether you are managing a chronic condition, dealing with an unexpected illness, or simply working to stay healthy, we are passionate about getting you well and helping you stay that way. To learn more, visit umchealthsystem.com. At UMC, Our Passion is You.
Copyright 2023 KCBD. All rights reserved.