3 people arrested, drugs and guns seized during Wednesday TAG operation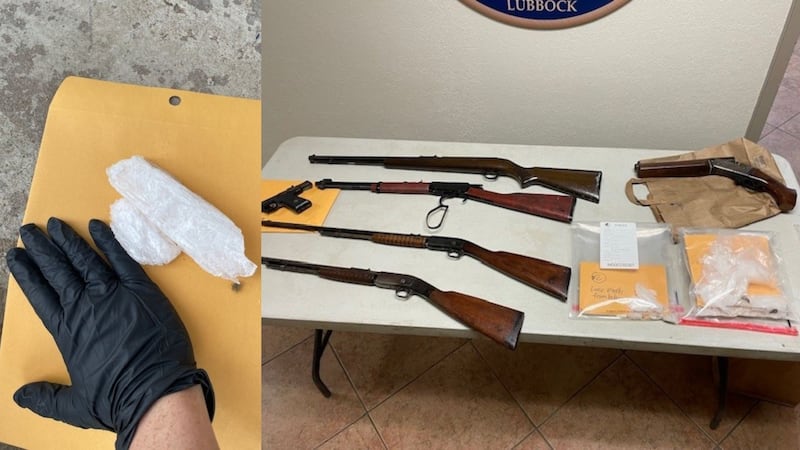 Published: Nov. 16, 2023 at 3:51 PM CST
LUBBOCK, Texas (KCBD) - Investigators with Lubbock's Texas Anti-Gang Center made three arrests and confiscated a number of firearms and drugs during an investigation on Wednesday.
The three arrested individuals included:
41-year-old Alejandro Viramontes, charged with possession with intent to deliver controlled substance in penalty group 1 (200-400 grams); prohibited weapon (short-barreled firearm); tampering with physical evidence with intent to impair; theft of a firearm

41-year-old Dena Mari Ortega, charged with theft $100-750; evade arrest or detention with a vehicle

44-year-old Roger Dale Ross, Jr., charged with probation violation via an outstanding warrant from Florida
Authorities executed a search warrant at a house in the 5600 block of Avenue B, according to a release. When investigators arrived, one of the suspects barricaded himself within the home. However, a SWAT team with the Lubbock County Sheriff's Office was able to safely take him into custody, according to the release.
During the search of the property, authorities found 337 grams of methamphetamine and six firearms. Two of the firearms had previously been reported stolen.
Texas DPS, the Lubbock County Sheriff's Office and the Lubbock Police Department with TAG were involved in the operation.
Copyright 2023 KCBD. All rights reserved.