Warmer Thursday, cold front Friday
Published: Nov. 15, 2023 at 5:02 PM CST
|
Updated: Nov. 15, 2023 at 10:35 PM CST
LUBBOCK, Texas (KCBD) - Wednesday evening will become mostly cloudy again even though we had a break, with brief sunshine. Overnight temperatures will drop into the mid-40s with south winds around 5 to 10 mph.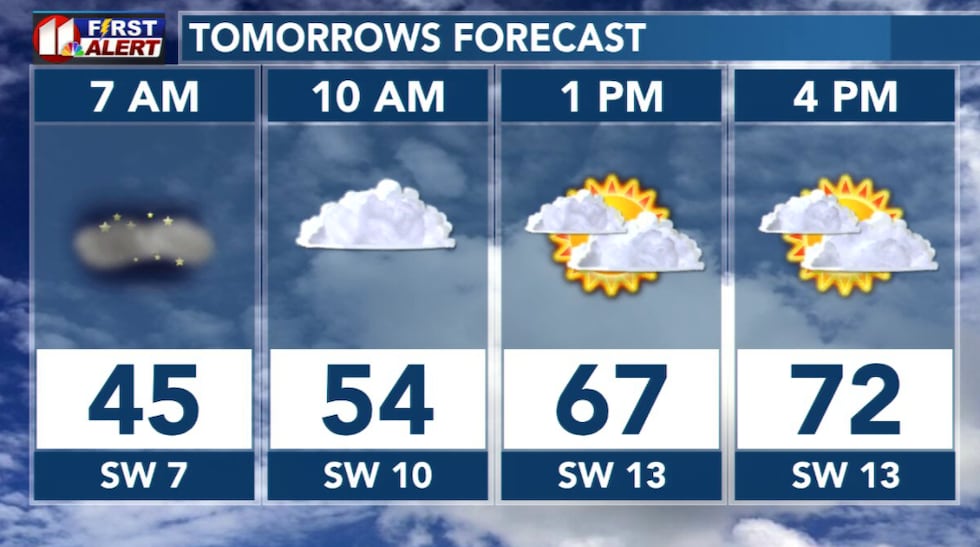 Thursday will start mostly cloudy. Another morning of foggy conditions is likely across the area. Highs tomorrow will be in the 70s though with southwest winds being breezy around 10 to 15 mph.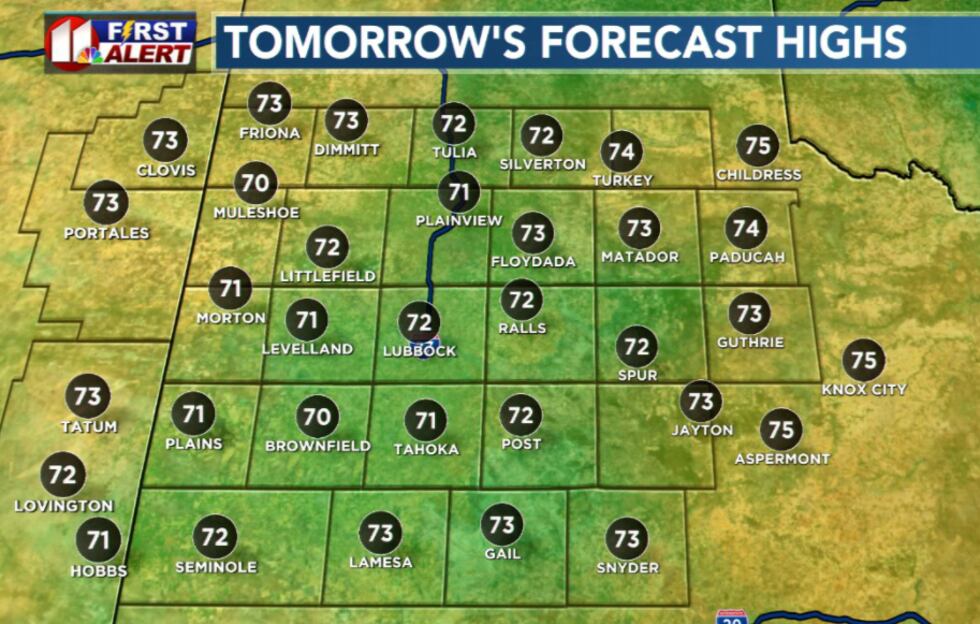 Thursday late afternoon will be partly cloudy including a brief period of sunshine, then after midnight conditions will become mostly cloudy again but this time fog is not expected. Southwest winds will be around 10 mph becoming west after midnight. Overnight temperatures will drop into the upper 40s.
Early Friday morning a weak cold front will enter the area, dropping highs back into the 60s. Saturday will be cloudy with a very slight chance of rain going into Sunday morning. Highs will be in the 60s on Saturday then 70s on Sunday. There is a chance of rain Sunday through Monday too. A cold front will come through Monday and drop highs into the 50s, and then the 50s will continue into Tuesday. Wednesday looks to trend a little warmer with highs in the 60s.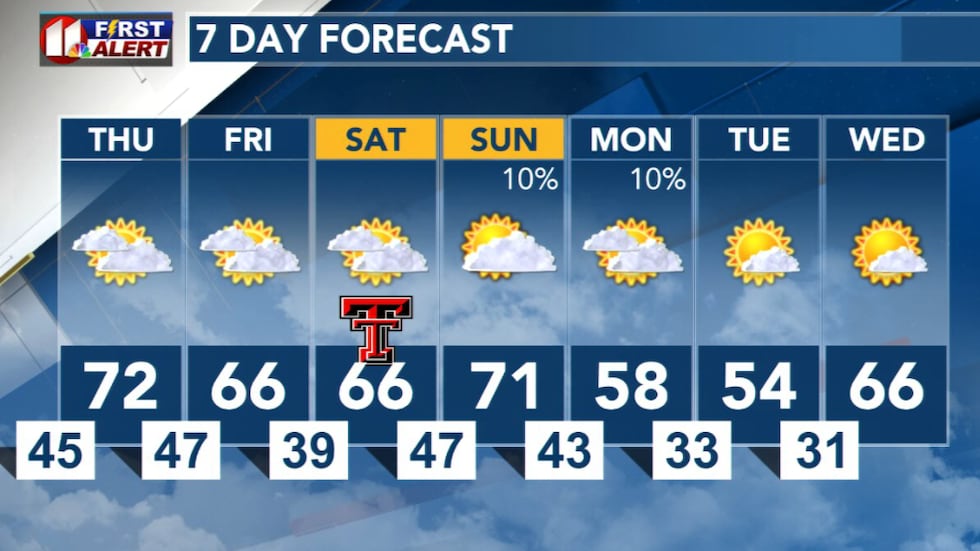 Copyright 2023 KCBD. All rights reserved.