Noon Notebook: Hockley County Thanksgiving Food Drive
Published: Nov. 15, 2023 at 12:48 PM CST
LUBBOCK, Texas (KCBD) -The South Plains Community Action Association (SPCAA) is hosting the Hockley County Thanksgiving Food Drive through Friday, November 17th. Donations accepted from 8am-12pm Mondays, Tuesdays, and Thursdays at the Hockley County Food Box located at 410 Houston St, Levelland, TX.
As we gather around our own tables to give thanks, let's ensure that everyone in our community has a seat at the feast. By donating to the Thanksgiving food drive, we extend a helping hand to those facing hardships, creating a ripple of compassion and unity that defines the spirit of our community. In this season of gratitude, let's make sure that no one goes without a warm meal and the comfort of knowing they are part of a caring community.
This would benefit individuals and families facing economic challenges and food insecurity within the community. Donations would directly impact those who may struggle to put a traditional Thanksgiving meal on their table due to financial constraints. This includes vulnerable populations such as low-income families, seniors on fixed incomes, and individuals facing temporary setbacks.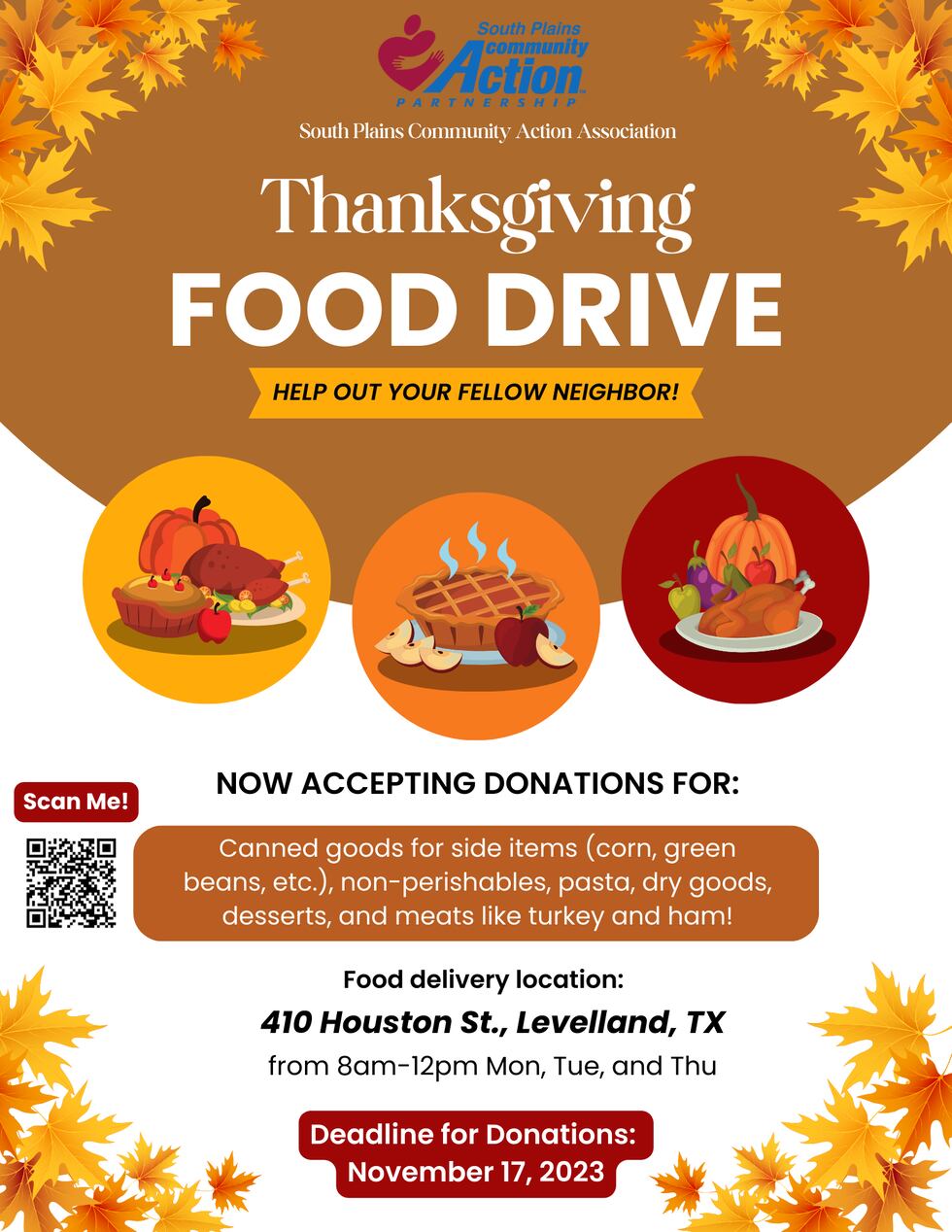 Copyright 2023 KCBD. All rights reserved.