Sheriff Kelly Rowe kicking off Salvation Army Red Kettle Campaign at United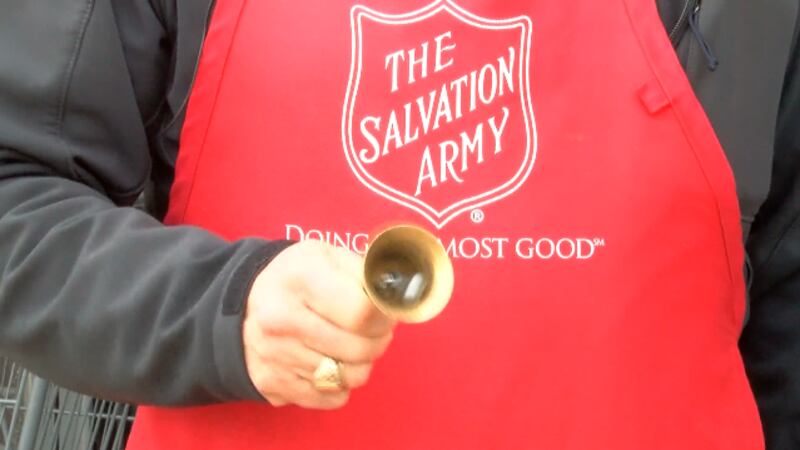 Published: Nov. 13, 2023 at 2:27 PM CST
LUBBOCK, Texas (KCBD) - Holiday season is here and the Salvation Army's Red Kettles are being rolled out!
This year, Lubbock County Sheriff Kelly Rowe will be kicking off the campaign. He will be at the United Supermarket located at 11310 Slide Rd. on Nov. 16 at 10 a.m., helping lead the largest annual fundraiser for The Salvation Army in Lubbock.
"The United Family has hosted the campaign kickoff for over a decade and every one of their local stores sponsors one or more Red Kettle Stations," Major David Worthy with The Salvation Army stated in a release.
The campaign goal for this year is $200,000! The stations will be available for donations from Nov. 16 to Dec. 23.
Lubbock has more than 40 Red Kettle stations around the city. This year's campaign will also include locations in Levelland and Plainview.
Silent Kettles will also be available at select locations; these stations will not have volunteer bellringers.
"Whether a Red Kettle is manned or not, the need remains," the release stated. "Vulnerable families havering at the edge of poverty remain troubled by an economy that has made it challenging to keep food on the table, fuel in the gas tank and hope in the heart."
The Red Kettle donations supports families across the region, providing food, shelter, rental assistance and transportation.
Throughout the campaign, Red Kettles will be located at area United and Market Street stores, Walmart and Sam's locations, Cabela's and the South Plains Mall.
Those interested can donate online, purchase a gift or volunteer to be a bellringer here.
Copyright 2023 KCBD. All rights reserved.