Be a Santa to a Senior program celebrating 20 years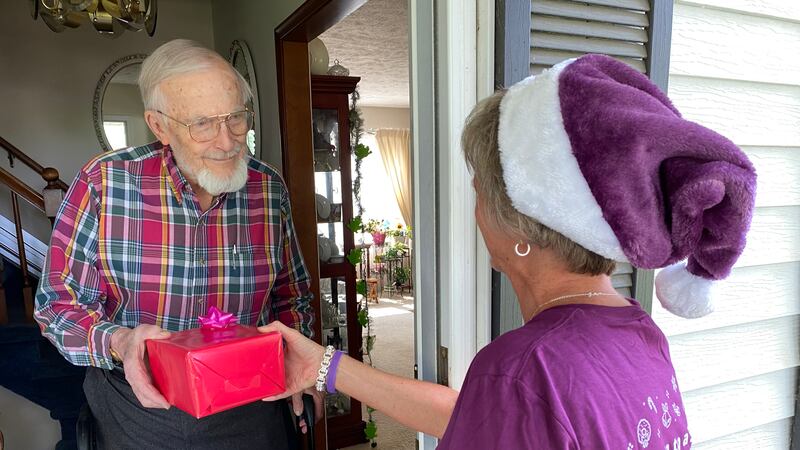 Published: Nov. 13, 2023 at 2:55 PM CST
LUBBOCK, Texas (NEWS RELEASE) - This year, Home Instead® celebrates 20 years of bringing joy to the Lubbock community with Be a Santa to a Senior, a gift-giving program for older adults who may be overlooked, isolated or alone during the holiday season. Since the program's nationwide inception in 2003, Be a Santa to a Senior has engaged more than 65,000 volunteers, provided more than 2.2 million gifts, and shared the holiday spirit with about 800,000 older adults.
"The holidays can be hard for many older adults, especially those who may not have a companion to share them with and it's incredibly rewarding to see the impact that Be a Santa to a Senior has had over the past 20 years," said Stephanie Dodson, owner of the Lubbock Home Instead office. "Gifts aside, the true value is the connection Be a Santa to a Senior makes between the community and our older neighbors."
To participate, shoppers can look for the Be a Santa to a Senior tree at the Home Instead office located at 1010 Slide Road Lubbock, Texas 79416. Ornaments featuring the desired gift of an older adult will be on display, and shoppers can buy the requested gift and return it unwrapped to the location with the ornament attached. Ornaments will be available until December 11. The gifts will be delivered to local older adults in time for the holidays.
Be a Santa to a Senior brings together the entire community, with support from local businesses, nonprofit organizations, retailers, volunteers, and countless other community members. The Home Instead office serving Lubbock has partnered Adult Protective Services to assist with gift collection and distribution.
For more information visit BeaSantatoaSenior.com or call 806-281-4663.
To learn more about helping older adults in Lubbock, visit imreadytocare.com.
Copyright 2023 KCBD. All rights reserved.