Texas Tech, NCAA announce times for NCAA Second, Third Rounds
North Carolina and Alabama will kick at 2:30 (CT) on Friday, with the Red Raiders and Princeton slated for a 6 p.m. kick; The two winners will meet Sunday at 1 p.m. at the John Walker Soccer Complex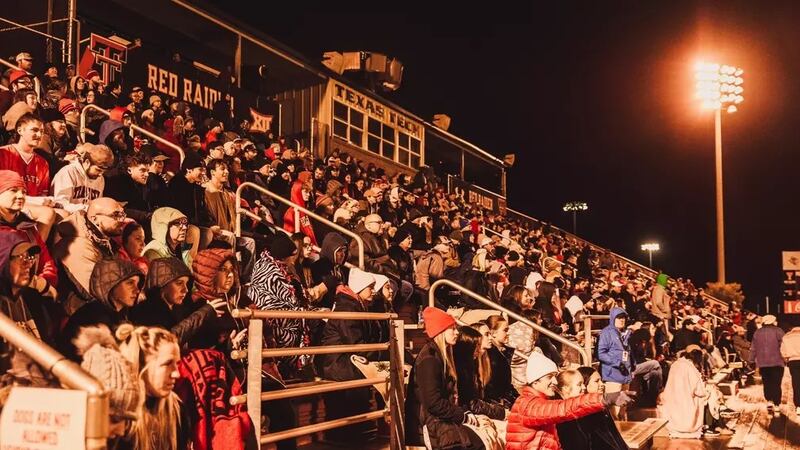 Published: Nov. 11, 2023 at 8:06 PM CST
LUBBOCK, Texas (NEWS RELEASE) – Fresh off a dramatic 1-0 win over an extremely game FGCU team on Friday night, the Texas Tech women's soccer program has advanced to the Second Round of the 2023 NCAA Tournament and will host the second and third rounds of the tournament next weekend.
The matchups include a pair of 2022 College Cup participants squaring off in Alabama and North Carolina on Friday afternoon (Nov. 17) while the nightcap will feature the Red Raiders against Princeton.
First-kick for Friday's match between the third-seeded Tar Heels and sixth-seeded Crimson Tide is set for 2:30 p.m. (CT) while No. 2 Tech's clash with No. 7 Princeton will kick at 6:00 p.m. (CT).
The Tar Heels booked their place in Friday's second round with a come-from-behind 3-1 victory at home over CAA Tournament champion, Towson, while the Crimson Tide earned a 2-0 victory over Western Carolina.
As previously mentioned, Tech advanced to the second round with the 1-0 win over FGCU, while Princeton also used a 1-0 margin to defeat Michigan.
The two winners of Friday's Second Round matches will advance to meet in Sunday's Third Round at 1 p.m. (CT).
All three matches will be held at the John Walker Soccer Complex regardless of the results of Friday's matches.
Princeton is no stranger to Lubbock or the John Walker Soccer Complex, as the Tigers made a trip to the 806 for the 2018 NCAA Tournament. That match ended in a 3-0 Tech victory. Alabama has been to Lubbock once before (Sept. 18, 2009) while the Tar Heels will be making their first trip to Lubbock and the John Walker Soccer Complex.
All-session ticket packages are on sale through the Texas Tech Ticket Office and can be purchased for $15 for Adults and $8 for Youth (2-17). The all-session package includes a game ticket for both games on Friday as well as the third round matchup on Sunday. Individual session/day tickets are also on sale for $10 for Adults and $5 for Youth (2-17). Note that a Friday game ticket will include admission to both UNC/Alabama and Texas Tech/Princeton.
COMPLETE SCHEDULE:
FRIDAY, NOV. 17, 2023 (NCAA SECOND ROUND):
No. 3 North Carolina (11-1-8) vs. No. 6 Alabama (12-4-5), 2:30 p.m.
No. 2 Texas Tech (16-1-4) vs. No. 7 Princeton (10-5-3), 6 p.m.
SUNDAY, NOV. 19, 2023 (NCAA THIRD ROUND):
Game One Winner (UNC/Alabama) vs. Game Two Winner (Texas Tech/Princeton), 1 p.m.
Copyright 2023 KCBD. All rights reserved.