McDougal family mourning loss of Delbert McDougal, developer who transformed Lubbock
Published: Nov. 10, 2023 at 8:11 PM CST
|
Updated: Nov. 14, 2023 at 9:38 AM CST
LUBBOCK, Texas (KCBD) - The McDougal family released a statement on Friday saying Delbert McDougal "passed peacefully this evening in the presence of his family." He was 86.
A bronze statue of Delbert and Carolyn McDougal stands in Overton Park as tribute to the couple that brought what has been called "the largest privately financed urban renewal project in America," to Lubbock.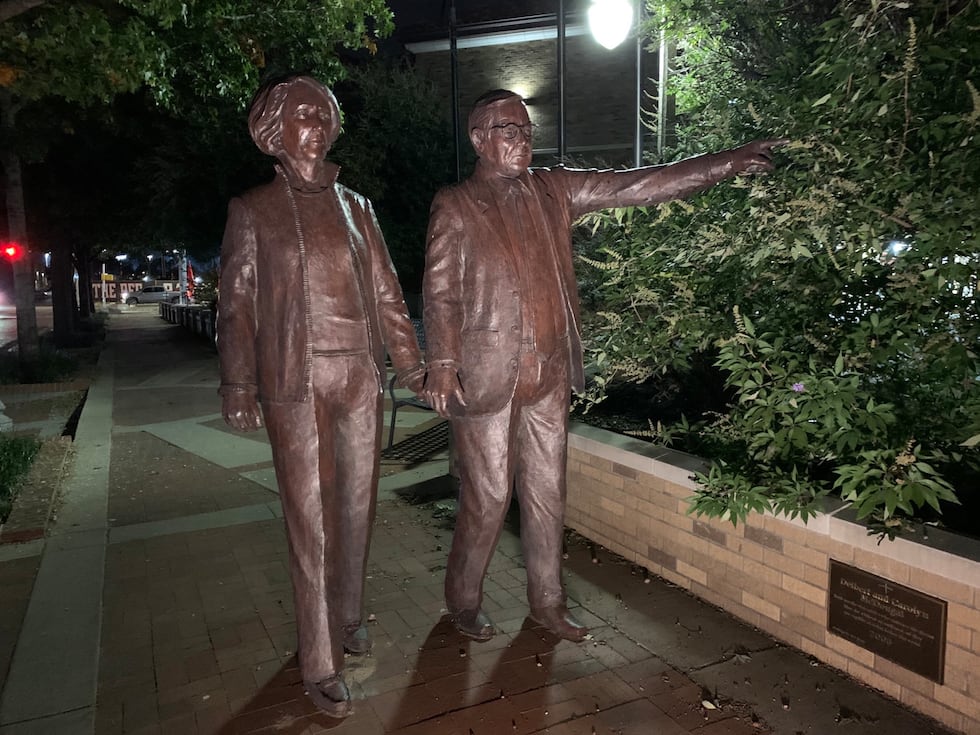 His obituary describes McDougal as a "beloved father, 'granddad,' and a central figure in Lubbock's growth and prosperity for more than fifty years."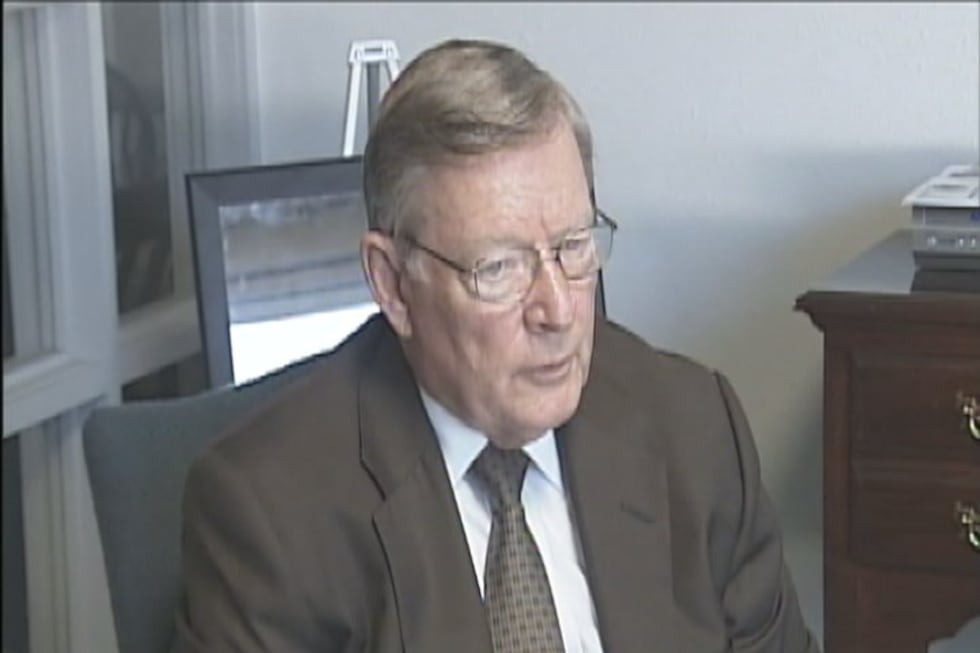 A memorial service will take place Wednesday, Nov. 15 at 2 p.m. at First Baptist Church of Lubbock.
More details from his obituary, provided by the family on Friday night:
Delbert was born on January 29, 1937, at his family home in Smyer, Texas, to Chester L. and Alda Raye McDougal.
Delbert learned hard work early, spending his youth chopping weeds in a cotton patch for 45 cents an hour. After graduating from Smyer High School in 1955, working at a few jobs while also taking college business courses, Delbert went to work for General Electric.
Delbert married Carolyn Ratliff on April 2, 1961, after meeting in 1954 at the College Ave Baptist Church in Levelland. Carolyn was the love of his life, his partner and his best friend for almost 70 years.
In 1972 with a $10,000 loan to buy an aging 16-unit apartment complex, Delbert and Carolyn laid the foundation for their multi-million-dollar apartment, property development, construction, and realty company. That company would indelibly transform the Lubbock landscape.
And while most saw only the businessman ready to make a deal, his family reveres a man who influenced their lives for the better with his kindness and dedication to his family. Delbert put God first, family second and his business last. Those who knew Delbert well knew "family" was what was at his core.
Delbert loved his family. Family dinners, family trips and long weekends spent together at the lake are the activities that defined Delbert in the hearts of his family. Up early making breakfast, watching baseball with his family, or making homemade ice cream for the kids are what he'll be remembered for most. Delbert always took the time to put his briefcase aside and show his family what is most important.
Delbert loved traveling the world and enjoying life with his family. He visited each of the seven continents. He was an avid Yankees fan and attended nine World Series games with family including taking four generations of McDougals to a World Series game.
Delbert's family, four generations of McDougals, remember him most for his example of generosity, hard work, and the love for them.
Delbert taught his family and employees that you give back to the industry you work for, to your church, and to your community and his teachings followed his own actions. His commitment and love for the Lubbock community drove his service on dozens of boards including the Electric Utility Board of Lubbock Power & Light, Market Lubbock, First Baptist Church, University Medical Center, Reese Redevelopment Commission, West Texas Home Builders Association, Wayland Baptist University, Lubbock Apartment Association, Drug Court and more than 30 other organizations.
Delbert and Carolyn McDougal were active members of the First Baptist Church and attended the Neal Sunday School class.
The family thanks caregivers from Visiting Angels and Interim Hospice for their invaluable and loving aid during Delbert's final years.
In lieu of flowers the family requests donations to Delbert & Carolyn McDougal Endowment at the Community Foundation of West Texas.
Delbert was preceded in death by his parents and older brother Harvey.
Delbert is survived by his wife Carolyn; sons Marc (Pamela) and Mike (Melissa); grandchildren Tara Lashford (Patrick), Tyler McDougal (Audra), Hudson McDougal and Harrison McDougal; great grandchildren Tye, Miles, Clara Kate and Lottie; as well as many nieces, nephews and cousins.
After a 25-year career with General Electric, Delbert left to start his own housing company. More than 25 years later, his vision has grown into a multi-million-dollar apartment, property development, construction, realty, and property management corporation. The company's interests spread across Texas, and his Overton Park project in Lubbock has been called the largest privately financed urban renewal project in America.
Copyright 2023 KCBD. All rights reserved.