Noon Notebook: The Queen's Cartoonists Concert
Published: Nov. 10, 2023 at 4:53 PM CST
LUBBOCK, Texas (KCBD) - Presidential Lecture & Performance Series TTU is hosting The Queen's Cartoonists concert on Wednesday, November 15 from 7 p.m. to 8:30 p.m. at the Student Union Building-Allen Theatre located at 1502 Akron on the TTU campus.
PLPS aims to entertain and educate our West Texas and TTU community and this event is the perfect example for both. We are bringing a performer - 6 piece jazz band – who will make jazz and classical music accessible and approachable by showcasing music through cartoons - 100 years of animation. It's fun, entertaining and we will all learn!
The Lubbock and larger West TX as well as TTU community. All ages are welcome a rarity to our program! This is kids friendly. Our first child-friendly show in 17 years geared also towards them!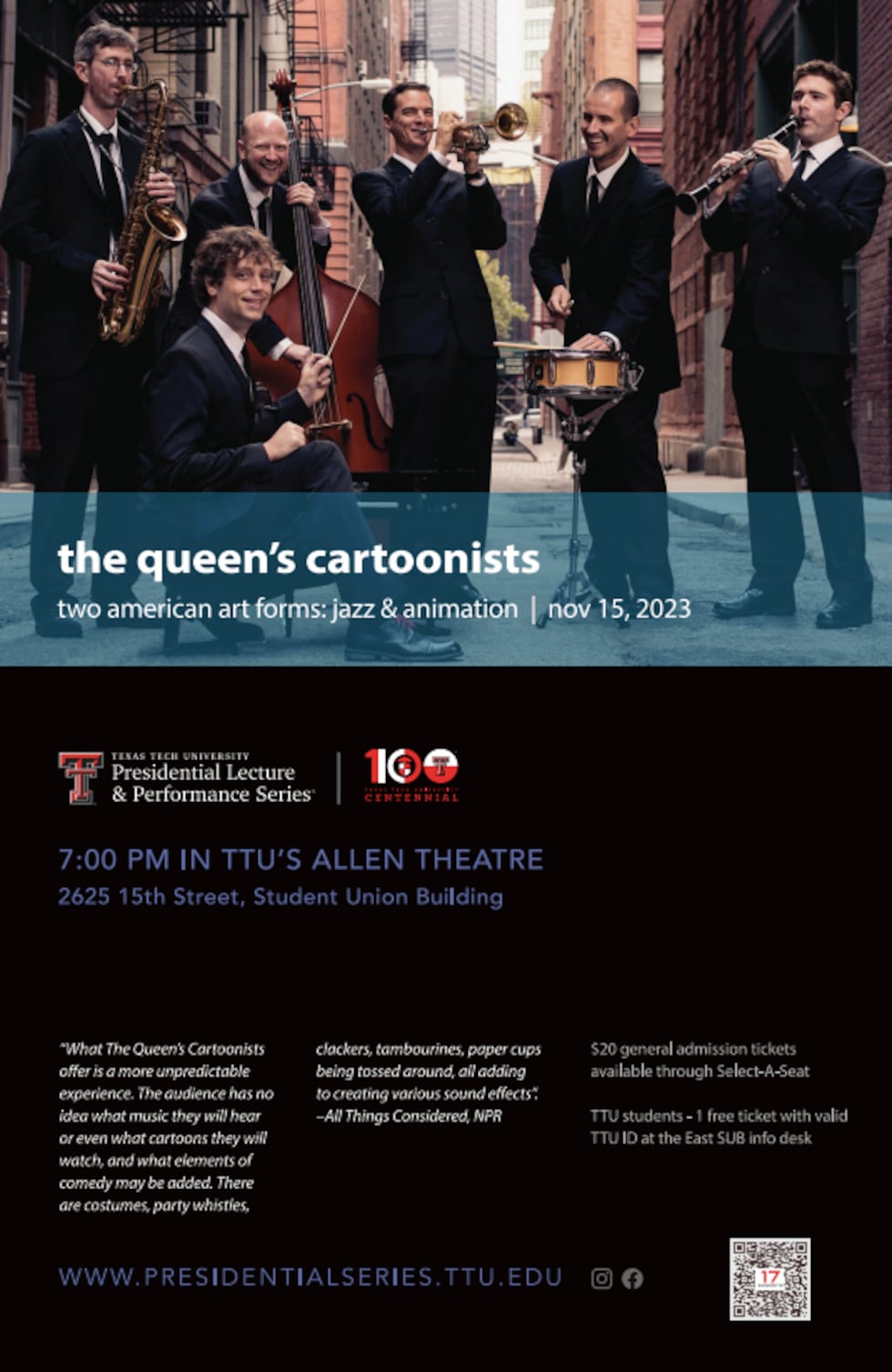 Copyright 2023 KCBD. All rights reserved.