5.3M earthquake in Permian Basin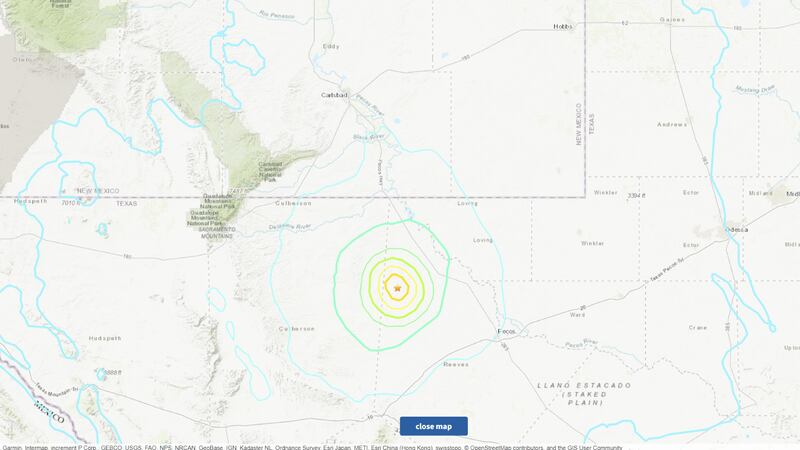 Published: Nov. 8, 2023 at 9:24 AM CST
|
Updated: Nov. 8, 2023 at 9:55 AM CST
MENTONE, Texas (KCBD) - A 5.3 magnitude earthquake shook much of West Texas early Wednesday morning. The USGS reports the quake at 4:27 a.m. was centered about 23 miles west-southwest of Mentone, Texas, at a depth of about 4.5 miles. This is about 165 miles southwest of Lubbock.
The USGS website shows some on the South Plains felt weak shaking.
There were several weaker aftershocks felt close to the initial quake, as shown in the image below from the KCBD First Alert Weather App.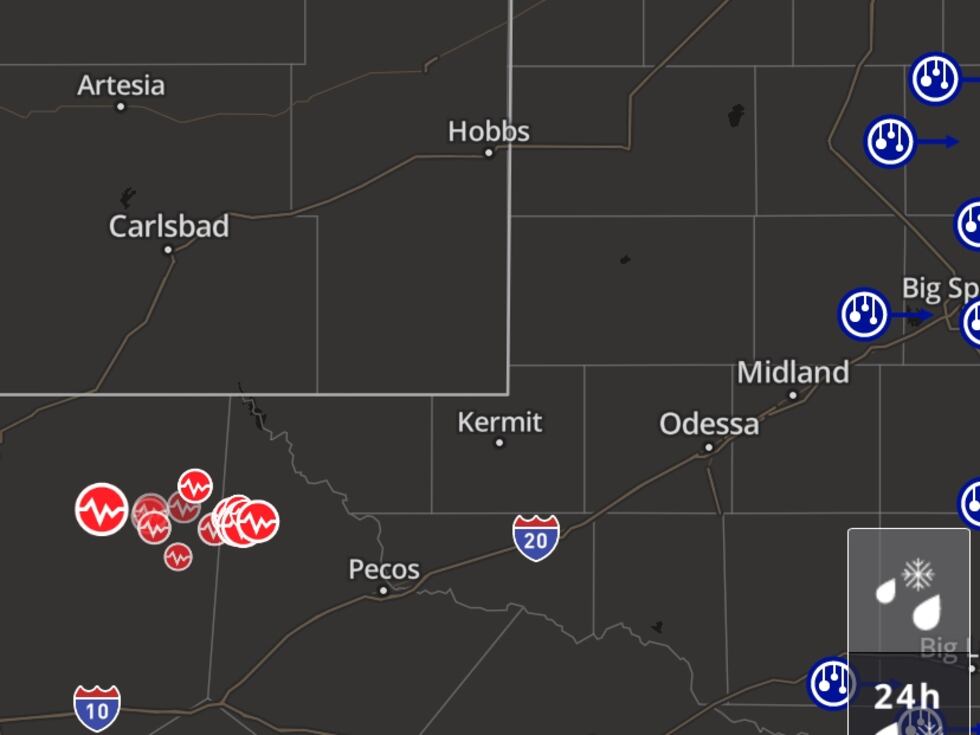 You can access updated earthquake information in the app by selecting Radar, clicking on the button with three vertical dots at bottom right, then clicking Overlays and selecting Earthquakes. On KCBD.com desktop, go to the Weather section, scroll down to radar, click Layers, scroll down to Overlays then select Earthquakes.
If you felt the quake you can report it here: https://earthquake.usgs.gov/earthquakes/eventpage/tx2023vxae/dyfi/intensity
There were no initial reports of damage.
Copyright 2023 KCBD. All rights reserved.