Bush sisters made stop in Lubbock on book tour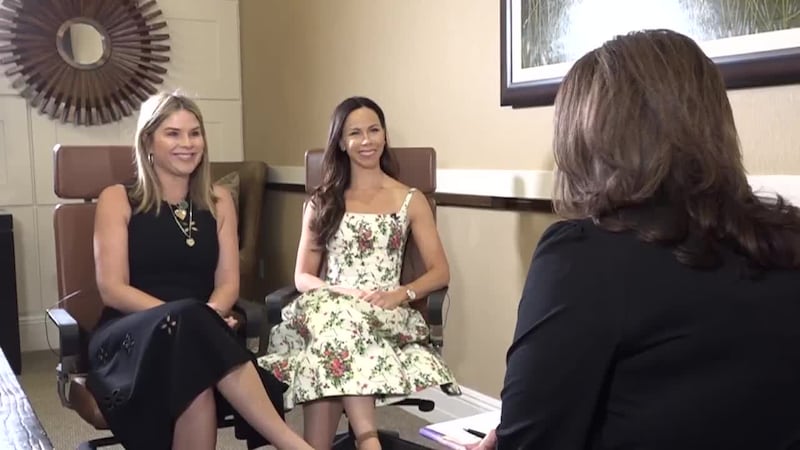 Published: Nov. 7, 2023 at 2:46 PM CST
LUBBOCK, Texas (KCBD) - Twin sisters, Jenna Bush Hager and Barbara Pierce Bush, stopped in Lubbock recently on their latest book tour.
KCBD Newschannel 11′s Angie Winn sat down with the sisters in an exclusive interview. They talked about family, love and kindness, as well as the joy and benefits of reading.
"Well this has been so fun because we get to do it together, we've always wanted projects to do together and now to be adults, getting to think of stories and we go on long walks and all of a sudden we'll have the whole story arc of the book and to get to work with illustrators that can bring our ideas to beautiful life," Barbara said. "And then we get to go on book tour which is the sister-sister road trip we've been dying for. Last night, we shared a room, we like to do a slumber party and so it's just another really fun way to spend time together when we have other things going on in our life, this means that we get to travel around our country."
The Duo is promoting their third children's book "Love Comes First," which is being released on Tuesday.
They also said a new book is in the works.
Copyright 2023 KCBD. All rights reserved.