Bob and Kelli Phillips leaving 'Texas Country Reporter'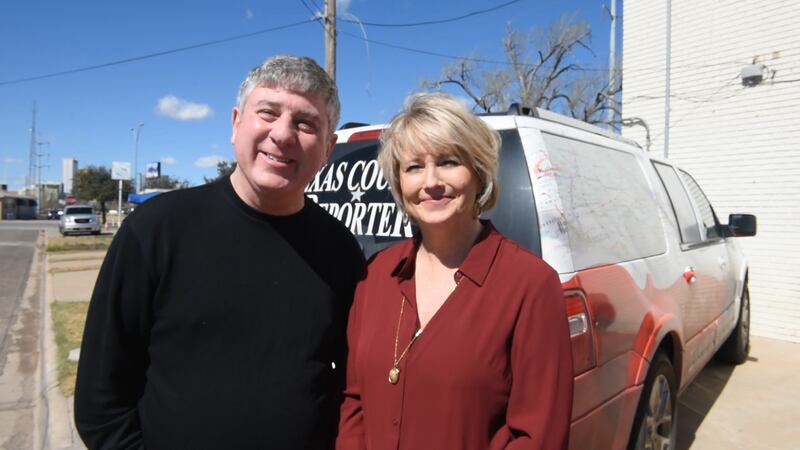 Published: Oct. 30, 2023 at 3:49 PM CDT
LUBBOCK, Texas (KCBD) - Bob Phillips, and his wife Kelli, have announced they will "pass the baton" to a new host of Texas Country Reporter.
Bob announced the transition in a social media post on Monday.
"I knew that eventually, one day, we'd pass the baton to a new storyteller—someone who loves Texas and a good, long drive," he said. "That day is finally on the horizon."
The new host, J.B. Sauceda, will start hosting the long-running and beloved television show in September of next year for the show's 53rd season.
According to Texas Monthly, 38-year-old Sauceda was raised in La Porte and now lives in Central Texas. He "is an experienced video host, photographer, and entrepreneur."
Texas Country Reporter was acquired by Texas Monthly nearly two years ago in Dec. 2021. The Phillips reportedly agreed to continue as hosts until a new voice could carry on the show's legacy.
"Season 52 will be mine and Kelli's last as hosts," Bob stated. "But there's a lot of road between now and then, full of amazing stories. As always, you're invited to hop in and travel with us, this season on Texas Country Reporter."
Copyright 2023 KCBD. All rights reserved.