Attorney General Ken Paxton's securities fraud trial set for April 15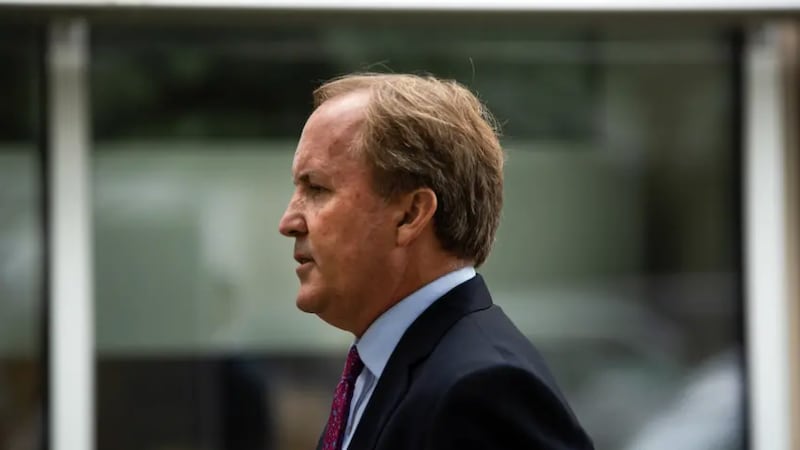 Published: Oct. 30, 2023 at 9:28 AM CDT
Attorney General Ken Paxton's long-delayed trial on securities fraud charges has been set for April 15.
State District Judge Andrea Beall scheduled the trial during a hearing Monday morning in Houston.
Paxton was indicted on the charges over eight years ago, months into his first term as the state's top law enforcement official. The charges stem from accusations that in 2011 he tried to solicit investors in a McKinney technology company without disclosing that it was paying him to promote its stock. Paxton has pleaded not guilty.
The trial has been delayed for years over a number of pretrial disputes, including the venue. The case began in Paxton's native Collin County but was moved to more neutral territory in Harris County at the prosecution's urging.
Paxton faces two counts of securities fraud, a first-degree felony with a punishment of up to 99 years in prison. Paxton also faces one count of failing to register with state securities regulators, a third-degree felony with a maximum of 10 years in prison.
Separate from his criminal case, Paxton was acquitted last month in a Senate impeachment trial that centered on different allegations of bribery and malfeasance made by former top deputies in his office. When the House impeached Paxton in May, it included multiple articles of impeachment related to the securities case, but the Senate set those aside for the trial and dismissed them afterward.
The impeachment articles centered on allegations that Paxton misused his office to help his friend investigate claims that he was being targeted by federal and local law enforcement, in exchange for favors that included giving a job to a woman with whom he was having an affair.
The securities trial is a reminder Paxton still faces serious legal exposure after his acquittal in the Senate, which was a political triumph for the third-term Republican. He also faces a federal investigation into the claims by his former top staffers, who allege he abused his office to help a friend and donor, Nate Paul.
Copyright 2023 KCBD. All rights reserved.