Disney's 'The Lion King' sets record-breaking engagement at Buddy Holly Hall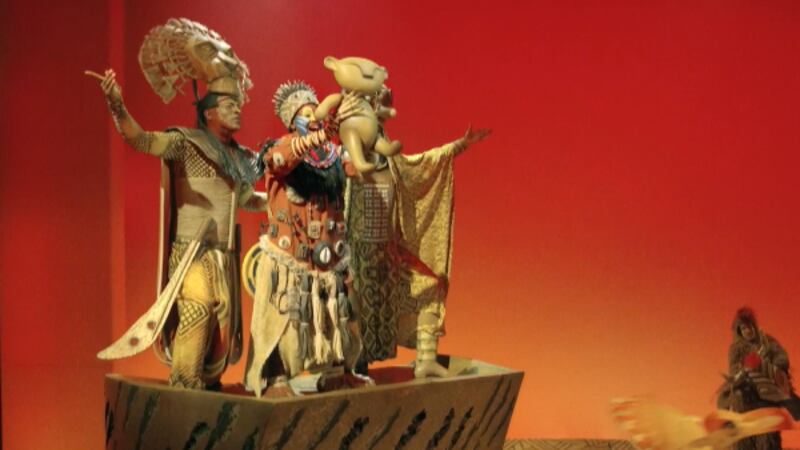 Published: Oct. 23, 2023 at 12:28 PM CDT
LUBBOCK, Texas (NEWS RELEASE) - The Buddy Holly Hall's premiere two-week engagement of Disney's The Lion King North American tour generated an estimated $6 million economic benefit to Lubbock from travel, hotels, restaurants, parking and other businesses patronized by both theatergoers and production staff. This figure is based upon a Touring Broadway League report which found that, on average, Broadway tours contribute an economic impact 3.27 times the gross ticket sales to the local metropolitan area's economy.
The Lion King, which played The Buddy Holly Hall from October 6 – 15, entertained more than 25,000 theatergoers and set the record for the highest-grossing engagement in Lubbock theatrical history with a gross of $1.9 million. The touring production also broke The Buddy Holly Hall's one-week box office record for nine performances for week ending October 15 with a gross of $1,150,389.40.
"We strive to bring the best of touring Broadway to The Buddy Holly Hall stage and our two-week presentation of Disney's The Lion King not only marked the Lubbock premiere of this show, but also opened our 23-24 BROADWAY AT THE BUDDY HOLLY HALL SERIES with a Disney phenomenon," said Amy Hamm, Executive Director of The American Theatre Guild. "We are thrilled to celebrate this achievement with Disney, The Buddy Holly Hall, as well as the devoted Broadway patrons and businesses throughout Lubbock.
"We were delighted to share The Lion King with audiences in Lubbock for the first time, said Jack Eldon, Vice President, Domestic Touring and Regional Engagements, Disney Theatrical Group. "We thank our partners at The American Theatre Guild, The Buddy Holly Hall, and the Lubbock community for warmly welcoming and embracing our show."
The Lion King has been touring North America for more than 21 years and, during that time, has played nearly 10,000 performances during more than 240 engagements in over 90 cities to more than 23 million theatergoers.
Copyright 2023 KCBD. All rights reserved.