Texas Tech volleyball falls to No. 22 Houston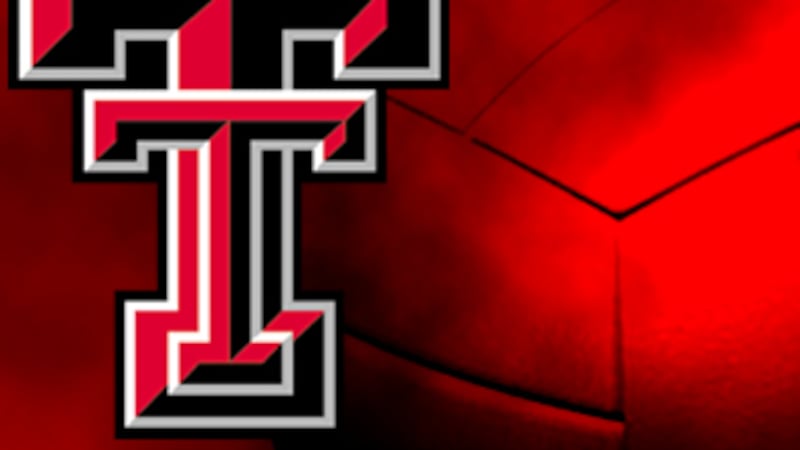 Published: Oct. 21, 2023 at 12:17 PM CDT
LUBBOCK, Texas (News Release) - The Texas Tech Red Raiders fell to the No. 22 Houston Cougars, 12-25, 23-25, 11-25, on Friday night at United Supermarkets Arena. Sophomore Brynn Williams led the Red Raiders (8-13, 1-8 Big 12) with seven kills, followed by graduate Caitlin Dugan, who posted six of her own with three blocks, against the Cougars (10-7, 3-5 Big 12).
Senior Reese Rhodes collected 18 assists, eight digs and three blocks on the night. In addition, freshman Kate Hansen led the team in blocks for the 17th time this season after recording five. Junior libero Maddie Correa boasted a team-best nine digs and freshman Emily Contreras almost surpassed her career-high with seven digs versus Houston.
The match's first set started off in a 4-4 tie thanks to kills by Emily Merrick and Williams as well as blocks from Williams and Reagan Engler. Houston would then go on to rattle off five-consecutive points for the 9-4 advantage. Tech would win three of the next four points to cut Houston's lead to just three. The Cougars then responded with a 15-5 run to end the set and win it by a score of 25-12.
Tech started the second set off hot, claiming an 11-6 lead and forcing the first Houston timeout of the contest, highlighted by a combined four blocks from Rhodes, Hansen and Dugan. The Red Raiders would continue to add to their dominant lead thanks to Emily Contreras' fifth service ace of the season and kills from Williams, Hansen and Merrick to take a commanding 16-9 lead. Houston started their own run, winning 13 of the next 17 points and forcing a pair of Texas Tech timeouts. The Red Raiders answered with three of the next five points when Williams slammed down a pair of kills making the Cougars call another timeout at 24-23. Houston responded with the set point to claim the second set, 25-23.
The third set saw Tech win two of the first five points with Merrick tallying a kill in the process. Houston answered with a 10-1 run to force a Red Raider timeout. Following the timeout, Engler, Rhodes and Simone Overbeck would all record kills along with a solo block by Dugan to cut the lead to 13-8. However, Houston only allowed Tech to win three more points to win the set and match with a 25-11 score.
UP NEXT
The Red Raiders are set to play their second match of the series against Houston tomorrow, Oct. 21 at 2 p.m. in the United Supermarkets Arena.
Copyright 2023 KCBD. All rights reserved.