Wayland to host Pioneer Preview on Friday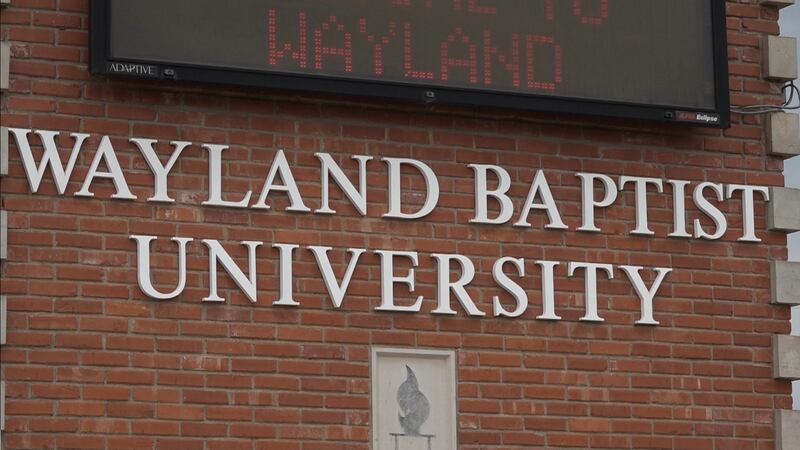 Published: Oct. 18, 2023 at 10:47 AM CDT
PLAINVIEW, Texas (News Release) - High school students get a real-life view of Wayland Baptist University when Pioneer Preview takes place on the Plainview campus Friday, Oct. 20.
"Pioneer Preview is the best way to learn about Wayland," said Shaney Brewer, Director of Undergraduate Admission. "With an up-close view of academics, spiritual life, and student activities, participants are able to see what the life of a Pioneer is really like."
The event includes Pioneer Showcase, where Wayland displays all academic options and opportunities, as well as financial aid and Honors Program sessions, and campus tours.
"Pioneer Preview will be full of fun, food, and great information," Brewer said. "We can't wait to spend the day with future students and their families."
The festivities begin with check-in at 9:30 a.m. in Laney Student Activities Center. Following a welcome message at 10 a.m., participants take part in a fun, campuswide scavenger hunt from 10:30 a.m. to noon. While lunch will be served in Laney Center, there will be a panel discussion with current students, staff, and faculty members.
Afternoon activities begin at 12:55 p.m. with the Pioneer Showcase in the Multipurpose Room between the Moody Science Building and Mabee Learning Resources Center basements. Financial Aid is the topic at 1:30 p.m. in Harral Auditorium, and dorm tours follow at 2 p.m. At 2:30 p.m., students can attend an Honors Session or go by the University Store in McClung University Center.
Future Pioneer and Flying Queen athletes have an opportunity to meet coaches from 3 p.m. to 3:30 p.m. in the cafeteria in McClung Center.
"We are so excited the week for Pioneer Preview is finally here," Brewer said. "We cannot wait to share all that Wayland has to offer. To sign up for Pioneer Preview, go to https://admissions.wbu.edu/register/?id=a642441c-418e-4f1f-8e53-78d18a632250 and fill out the form. Those unable to attend Pioneer Preview can schedule a private tour at a convenient time by going to https://admissions.wbu.edu/portal/visit_options .
Copyright 2023 KCBD. All rights reserved.