Renewed public health order targets rising congenital syphilis cases
Individuals aged 18 to 50 to receive thorough testing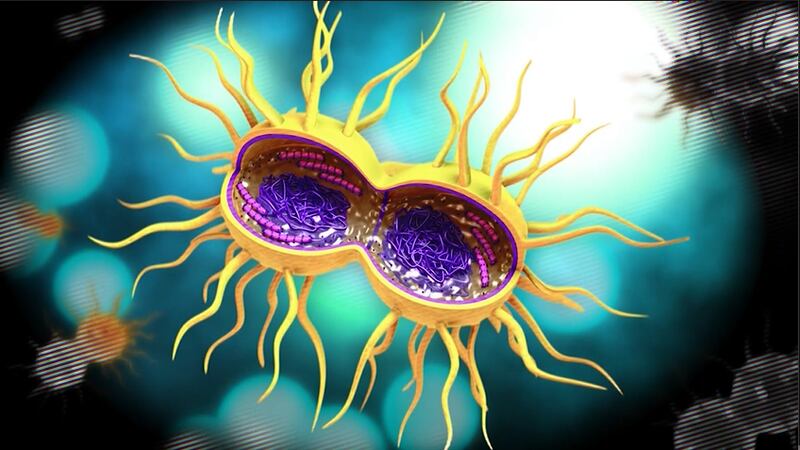 Published: Oct. 16, 2023 at 8:59 PM CDT
SANTA FE, New Mexico (NEWS RELEASE) - The New Mexico Department of Health (DOH) takes action to address the rising threat of congenital syphilis by renewing and updating an ongoing public health order. The updated order directs medical professionals to increase syphilis testing in all individuals aged 18 to 50 across the state and to test pregnant individuals three times during pregnancy. Syphilis transmission from mother to child can result in significant birth defects, miscarriages, and infant mortality, emphasizing its importance as a public health issue.
The renewed public health order comes in response to alarming statistics regarding syphilis in New Mexico. In 2022, the DOH reported a 660% increase in cases of congenital syphilis over the past five years, with 76 reported cases in that year alone. Disturbingly, there have been eight fetal deaths related to congenital syphilis reported to the DOH in 2023 to date.
"The clock is ticking, and the stakes couldn't be higher. Babies are dying, and we cannot stand idly by," said Department of Health Secretary Patrick Allen. "This public health order is our urgent response to protect the health and lives of our children and the residents in our state."
Syphilis is a sexually transmitted disease that can lead to significant health complications if left untreated. New Mexico ranks second nationally for syphilis and congenital syphilis rates. The Centers for Disease Control and Prevention (CDC) has reported rates climbing throughout the U.S. for several years now.
In 2021, the most recent data year available, the CDC reported more than 2,855 cases of congenital syphilis in the United States, including 44 cases in New Mexico, resulting in health complications and deaths among newborns.
Key provisions of the updated public health order include:
- Screening for syphilis for all adults aged 18 to 50, with at least one test in the next 12 months, or more often as recommended based on individual risk or pregnancy status.
- Syphilis testing for pregnant individuals at their initial prenatal visit.
- Syphilis testing for pregnant individuals in their third trimester (28-32 weeks gestational age).
- Syphilis testing for pregnant individuals at the time of delivery.
- Syphilis testing for pregnant individuals who present to an urgent care center or an emergency room if they have not received prior prenatal care.
- Syphilis testing for individuals with an intrauterine fetal demise at any gestational age.
- Syphilis testing for pregnant individuals at correctional facilities, including prisons, jails, and juvenile detention centers, at specified intervals and events.
This public health order takes effect immediately and will remain in force until one year from the date of issuance or until the DOH Cabinet Secretary rescinds it. Providers and members of the public who have questions can contact the DOH at: 833-767-3776.
Copyright 2023 KCBD. All rights reserved.