Williams' 30th career goal, White's heroics, push Texas Tech soccer to 1-0 win over Oklahoma State
Tech closed its first-ever perfect season record in program history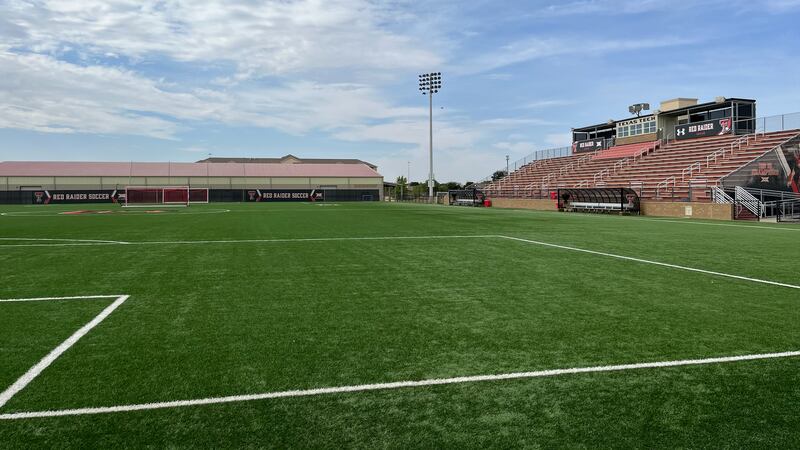 Published: Oct. 16, 2023 at 2:16 PM CDT
LUBBOCK, Texas (News Release) - On the backs of Ashleigh Williams' 12th goal of the season, the No. 6 ranked Texas Tech women's soccer program closed out its first-ever perfect home season on Sunday afternoon, downing the Oklahoma State Cowgirls 1-0 on Senior Day.
The 32nd minute strike came at the perfect time for Texas Tech (13-0-4, 7-0-2 Big 12), as Madison White and the rest of the Red Raider backline helped close out the NCAA leading 10th clean sheet of the season.
On the afternoon, White made another four saves to eclipse 240 saves for her career. The Rockwall native lowered her goals-against-average to a paltry 0.47 and raised her save percentage to 0.857. With her 10th shutout, White became the first goalie since Marissa Zucchetto in 2018 to record double figure shutouts.
None of her four saves were bigger than a two-save sequence in the first half when she stonewalled a pair of chances from Xcaret Pineda. The first stop for White was a sprawling save to her right, while the second one was yet another punch save on a high corner kick.
White continues to shine at home, as she has recorded six straight home shutouts and did not allow a goal at home during Big 12 play. The goalkeeper is the only netminder in the country to have at least 10 shutouts without a loss.
The goal for Williams was the 30th of the junior's storied career, as she became just the fifth Red Raider in program history to record 30 career goals. Williams moved into a fourth-place tie with Kristi Patterson on the all-time goal mark with the game winner, the 13th of her career.
With the win on Sunday, Tech also moves to within one win or a BYU draw/loss from clinching the programs' first ever regular season Big 12 title and closed out the first perfect home season in program history.
Tech has just one match remaining at Iowa State, while BYU closes with a road contest Monday at OU and a home game next Monday versus UCF.
Copyright 2023 KCBD. All rights reserved.