You can get a free taco a day for 30 days at Taco Bell – here's how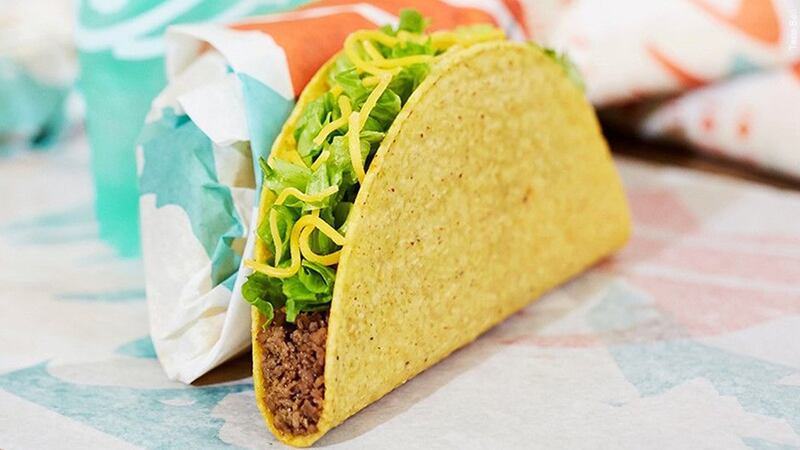 Published: Oct. 3, 2023 at 3:38 PM CDT
(CNN) - In celebration of National Taco Day on Wednesday, Taco Bell has announced it is bringing back the Taco Lover's Pass subscription program for a limited time.
For just two days – Oct. 3 and 4 – customers can buy the pass for $10 which will give them one free taco every day for 30 days.
The only catch is that customers must enroll in Taco Bell's digital rewards program.
Seven different tacos are part of the Taco Lover's Pass. To get the pass, click here.
Yum Brands, which owns Taco Bell, says app users who enroll in the loyalty program spend 35% more after joining.
As of August, digital orders total $7 billion, or nearly half of Taco Bell's global sales.
Several other chains are getting in on the action with deals for their customers for National Taco Day, including Moe's Southwest Grill, Chevy's Fresh Mex, El Torito and others.
Copyright 2023 CNN Newsource. All rights reserved.