2 West Virginia football players carted off field are set to return to campus
Two injured West Virginia football players who were taken to a hospital during a game in Texas are set to return to campus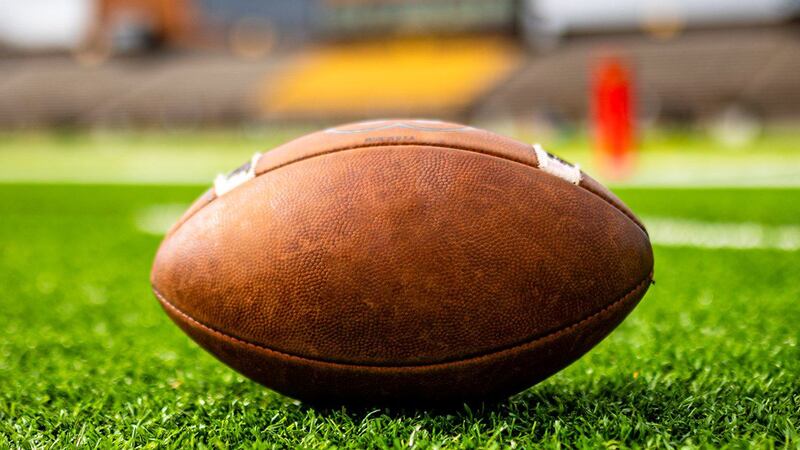 Published: Oct. 3, 2023 at 9:56 AM CDT
Injured linebacker Trey Lathan and safety Aubrey Burks are set to return to West Virginia's campus after they were carted off the field and taken to a hospital during a 24-21 win at TCU over the weekend, coach Neal Brown said Monday.
Lathan underwent surgery on a lower leg injury and will miss the rest of the season, Brown said. Tests were negative on Burks, who was injured making a tackle on a punt Saturday night. Brown didn't specify Burks' injury and didn't know when he'll be available to play again.
"We're going to fly them back" on Tuesday, Brown said.
The Mountaineers are off this week and play next at Houston on Oct. 12.
"That was really tough on Saturday night from a mental standpoint on seeing not one but two of your teammates go down and it doesn't look good," Brown said, adding that the team's depth is its thinnest at those two positions.
West Virginia defensive linemen Sean Martin and Mike Lockhart were shaken up but returned in time to block fourth-quarter field goals, which proved to be the difference in the game.
Brown had said afterward that Lathan was watching the game on his smartphone as he was being taken to an ambulance and saw the first blocked field goal. On the way to the hospital, he saw the second one.
"The ambulance people don't know what's going on, but he's watching on his phone and is fist-pumping and super excited that we won the game," Brown said.
Brown also said Monday that he doesn't believe an injury to offensive lineman Tomas Rimac, who hurt a leg on an extra point, will keep him sidelined for an extended period. He said lineman Wyatt Milum was poked in an eye that became swollen shut. "If it was a boxing match, they would have stopped the fight," Brown said.
He said he expects quarterback Garrett Greene, who came up limping against TCU but stayed in the game, not to miss any playing time. Greene had been scheduled to rest his sore ankle against TCU but started after backup Nicco Marchiol injured an ankle in practice.
West Virginia (4-1) is off to its best start since 2018.
"I really believe our best football is out in front of us," Brown said.
___
AP college football: https://apnews.com/hub/college-football and https://apnews.com/hub/ap-top-25-college-football-poll