Clovis man sentenced to 17 years for role in 2021 murder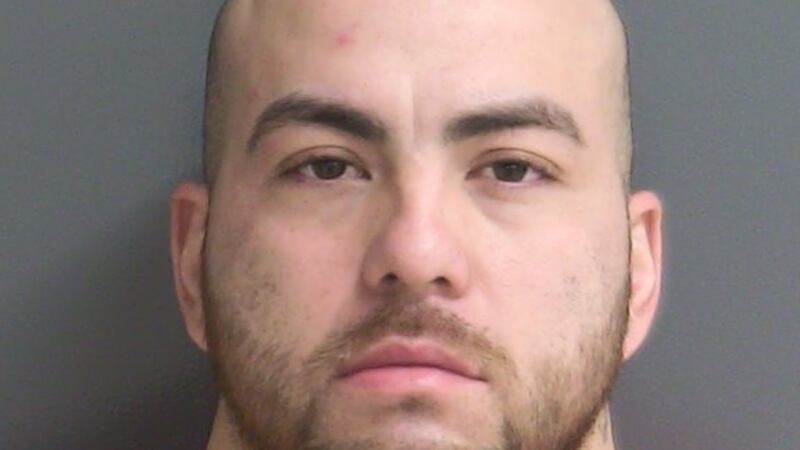 Published: Oct. 2, 2023 at 12:16 PM CDT
CLOVIS, N.M. (KFDA) - A Clovis man has been sentenced to 17 years in prison for his role in a 2021 murder.
Ninth Judicial District Attorney Quentin Ray announced Monday 32-year-old Victor Quintanilla was convicted of accessory to second degree murder and resisting, evading or obstructing an officer.
Officials say on Oct. 10, 2021, Clovis Police Department officers responded to 125 El Camino where they found Ivan Luevano was shot multiple times. Luevano was taken to a hospital where he later died from his injuries.
Officials say an investigation by the Major Crimes Unit found that Beatrice Rivera learned Luevano was selling marijuana out of his home and was in possession of a large amount of marijuana and cash.
Rivera contacted a relative, Quintanilla, who recruited David Valdez in Lubbock, to steal the marijuana and cash.
After Rivera directed them to Luevano's home, she left the area. The two men then went to Luevano's home to rob him.
Officials say once inside, Luevano refused to hand over the money and drugs. A scuffle began and Luevano was shot three to four times.
Quintanilla and Valdez went back to Lubbock with the marijuana and a small amount of cash.
Officials say Quintanilla was arrested in Lubbock and Valdez was arrested in Oklahoma.
Quintanilla will have to serve at least 15 years in prison before he is eligible for parole.
Rivera was previously convicted of accessory to second degree murder and sentenced to 12 years in the Department of Corrections for her role in planning the theft.
Officials say Valdez is in custody on federal charges and the Ninth DA's Office is in the process of returning Valdez to Clovis to prosecute him for first degree murder.
Copyright 2023 KFDA. All rights reserved.