Published: Sep. 29, 2023 at 8:55 AM CDT
|
Updated: Sep. 29, 2023 at 12:44 PM CDT
LUBBOCK, Texas (KCBD) - Today is expected to be very similar to the previous few. Highs are expected to range low-to-mid 90s, with a high of about 93 in Lubbock. Similar are the rain chances, though slightly increased for us here in Lubbock. A few stray showers and/or thunderstorms could potentially initiate in the west or northwest, though still expected to be non-severe.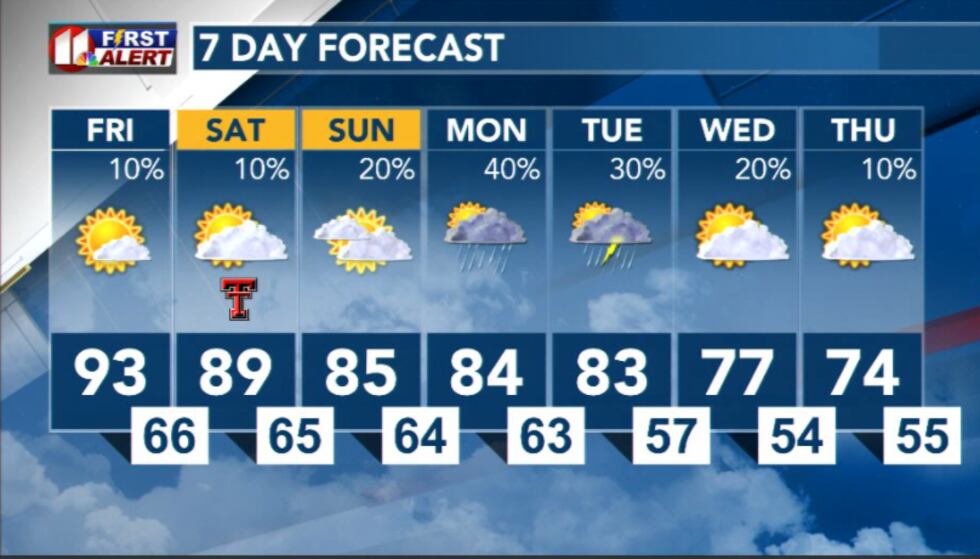 Temps drop slightly for Saturday, back to the upper 80s, though rain chances will remain similar to today. By Sunday, temps are down to the mid 80s, which will continue for a few days as rain chances increase to start the work week. A stornger boundary is expected to get us to the upper 70s by Wednesday.
Copyright 2023 KCBD. All rights reserved.