UPS plans to hire more than 100,000 holiday workers, steady with a year ago, but challenges remain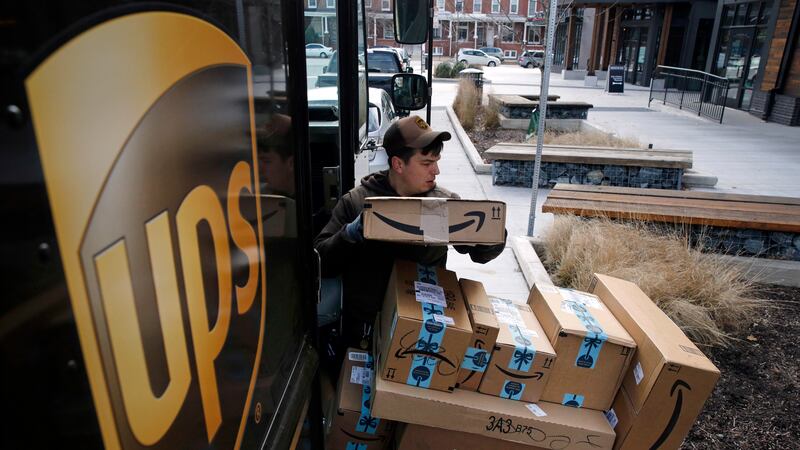 Published: Sep. 26, 2023 at 7:21 AM CDT
NEW YORK (AP) — UPS plans to hire more than 100,000 workers — at higher pay than a year ago — to help handle the holiday rush this season, in line with hiring the previous three years.
As part of a tentative five-year contract agreement with the Teamsters union approved last month that included a bump up in pay and other benefits for part-time and full time workers, seasonal package drivers will get starting hourly pay of $23, while package handlers will get $21 for the holiday period.
That compares with last year's $21 per hour for drivers and $15.50 for package handlers, according to Matt Lavery, UPS's director of global sourcing, recruiting and onboarding.
But despite increased pay for the seasonal UPS workers, the job market is still tight, and it's uncertain how challenging it will be to find workers, Lavery said.
"We do have a good package to offer everybody with an industry-leading pay, but we still haven't seen those (job) numbers change," he said. "So we're hoping and we believe that we are going to get the number of employees. It's a little uncertain whether it's going to be easier or not for us at this point."
America's employers added 187,000 jobs in August, evidence of a slowing but still-resilient labor market despite the high interest rates the Federal Reserve has imposed. Last month, the unemployment rate rose from 3.5% to 3.8%, the highest level since February 2022 though still low by historical standards.
Lavery noted that while still high inflation on necessities will entice people to look for extra jobs during the holidays, UPS is also facing other headwinds. Among them: a shortage of younger people who have drivers' licenses, making it harder to fill UPS driver slots. The trend began with millennials but has become more acute with Gen Z as they increasingly turn to ride-share apps like Uber to get around. Lavery noted it's particularly difficult in metropolitan areas that have strong public transportation systems.
Holiday season volumes at UPS usually start going up in October and remain high into January. While online shopping has slowed from the height of the pandemic, Lavery said it expects shipping volume to build later in the season and double from this year's pre-peak days.
UPS promotes seasonal jobs as positions that can lead to year-round employment. Nearly 50,000 seasonal employees have earned permanent positions over the past two years, UPS said.
The Atlanta company also keeps streamlining its job hiring process, and most applicants require 20 minutes – from filling out an online application to receiving an offer, according to Lavery. That's down five minutes from last year.
______
Follow Anne D'Innocenzio: http://twitter.com/ADInnocenzio
Copyright 2023 The Associated Press. All rights reserved.