South Plains Slim Storm Chance
Published: Sep. 26, 2023 at 7:20 AM CDT
|
Updated: Sep. 26, 2023 at 12:46 PM CDT
LUBBOCK, Texas (KCBD) - Rain chances around the South Plains will remain slim the next few days. A few stray storms will be possible late each day, mainly in the evening, over the western KCBD and FOX34 viewing area.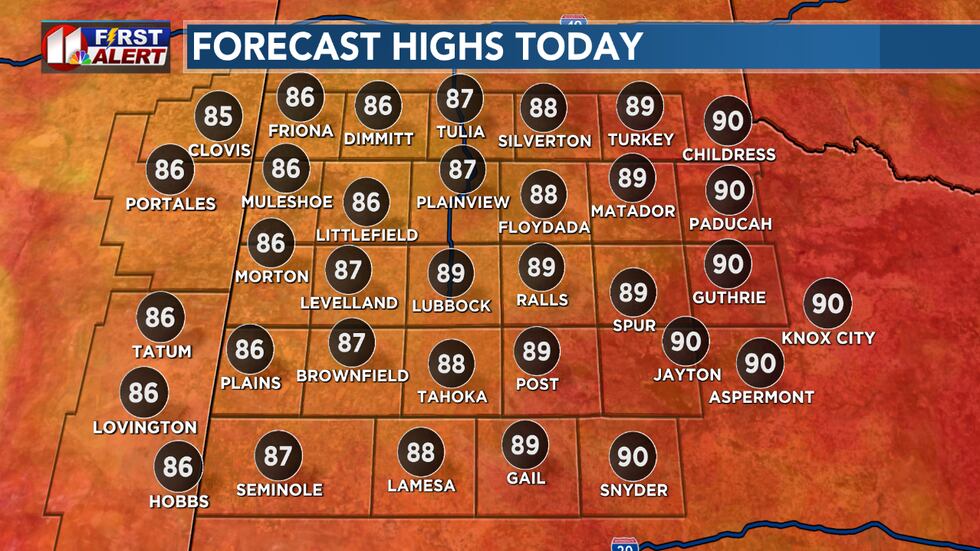 Other than that slight rain chance, mostly fair skies will dominate our weather the next few days. Temperatures will continue above average for the time of year by about five to ten degrees.
The possible spotty storms mentioned may produce very strong wind gusts as their life-cycle ends. As storms (even showers) collapse, the air carried aloft (which has cooled) plummets groundward. When it hits the ground, it spreads out across the surface as straight-line winds. Envision dumping a bucket of water onto a patio. The water crashes onto the surface and spreads out in all (or nearly all) directions at a high rate of speed.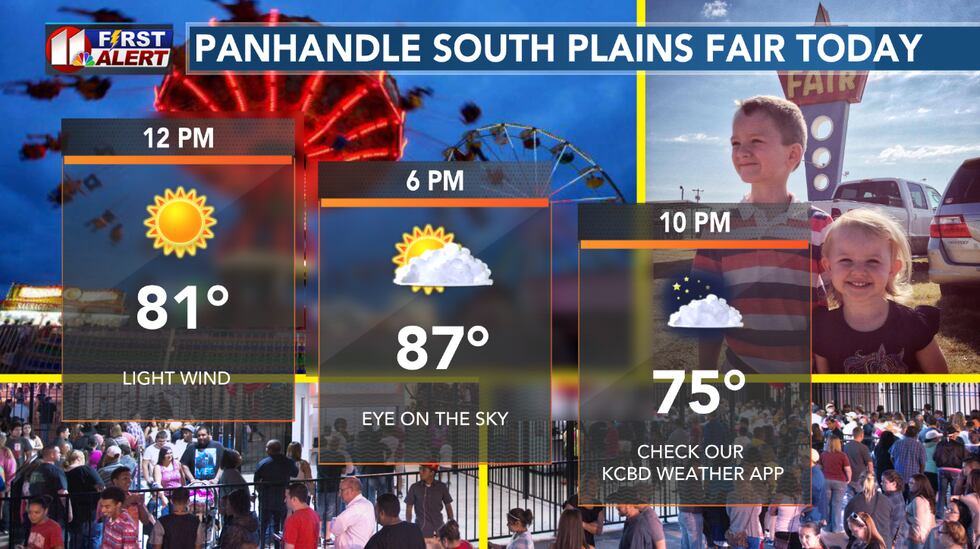 While I don't expect the storms out west to survive long enough to make it to Lubbock, occasionally check the Interactive Radar in our free KCBD Weather app for possible developments.
A slight chance of rain is still indicated for Lubbock late Friday through the weekend. Oh, and Sunday is the first day of October.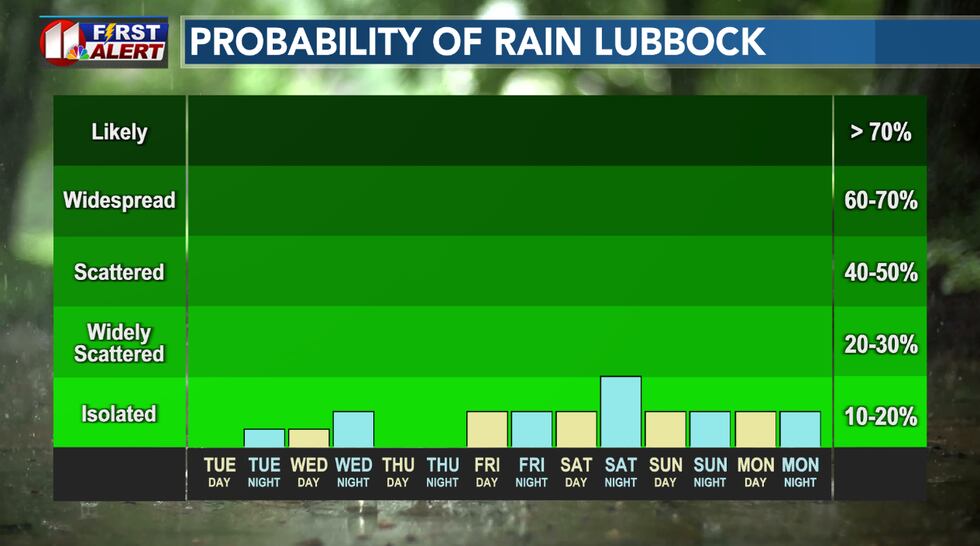 For about two weeks before and two weeks after the equinoxes (the Autumnal Equinox was last Saturday), the sun rises due east and sets due west. This can have an impact on your vision as you are driving at around those times. If you are headed east in the morning or west in the evening (for example, on the South Loop, 19th or 98th Streets, or Highways 70, 380, or 180) you will be driving into the sun. The glare can temporarily blind you. Be ready for the possibility. A clean windshield may save a life.
- Be aware that other drivers traveling into the sun at sunrise and sunset may be likewise blinded.
- Make sure the outside AND inside of your windshield is clean.
- Wear sunglasses with polarized lenses.
- Increase the distance between the vehicle in front of you and yours.
- Be aware that changing cloud cover can quickly change conditions.
- Watch for changes in the traffic flow ahead of you.
LUBBOCK CLIMATOLOGY
Lubbock's temperatures yesterday ranged from a low of 64° to a high of 87° (recorded at the Lubbock airport). That is five degrees above the average high for the date. The low this morning was 61°.
For today, September 26, Lubbock's average low is 56° and the average high 82°. The record low is 36° (in 1926) and the record high 100° (in 2020).
Lubbock's precipitation total for the month is 3.71″. That is 1.54″ above the average. The total for the year is 12.83″, which is 2.04″ below the year-to-date average.
Sunrise today was at 7:38 AM CDT, sunset is at 7:39 PM CDT. Sunrise tomorrow is at 7:399 AM CDT.
Copyright 2023 KCBD. All rights reserved.