Quiet Monday to start the week
Published: Sep. 24, 2023 at 8:50 PM CDT
LUBBOCK, Texas (KCBD) - Sunday night has been dry for most of us, but there was a thunderstorm in Hall County moving Southeast at around 15 to 20 mph as of 8:30 p.m.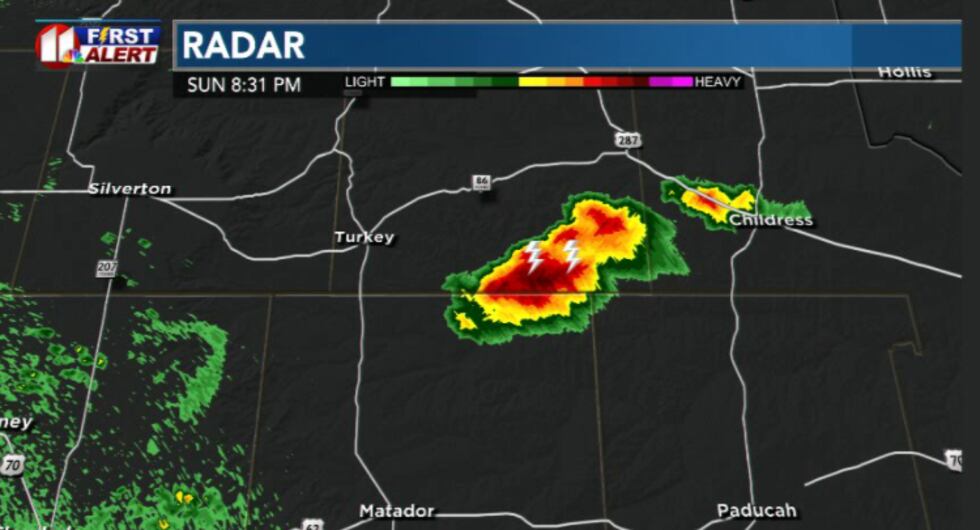 Overnight temperatures will drop into the lower 60s with mostly clear skies for us here in Lubbock. Wind speeds will be around 10 to 15 mph coming from the northeast.
Monday will be warm but not as warm with high temperatures topping out in the upper 80s. Lots of sunshine is expected with northeast winds around 5 to 10 mph.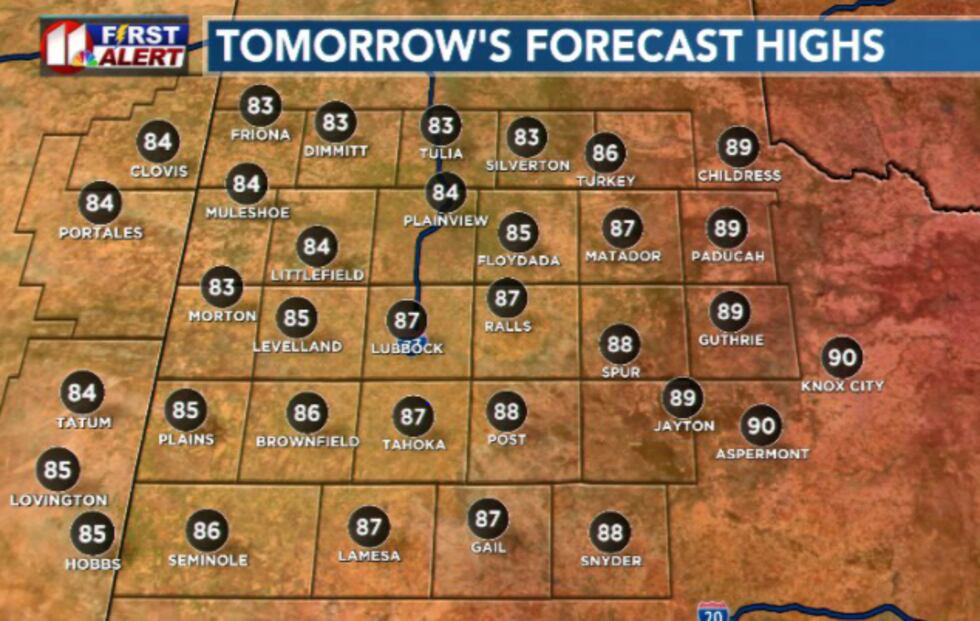 Monday's overnight lows will be just around 60°, with mostly clear skies. Wind direction will shift and come from the southeast around 5 to 10 mph.
Tuesday there is a very slight chance that we get some rain. Highs on Tuesday will be in the upper 80s. Wednesday through Friday it looks like the 90s will return, but staying in the lower 90s. Rain chances begin to increase again on Friday evening, with another chance on Saturday evening too. As we move into next weekend temperatures will drop back down into the upper 80s.
Copyright 2023 KCBD. All rights reserved.