Published: Sep. 25, 2023 at 8:11 AM CDT
|
Updated: Sep. 25, 2023 at 12:32 PM CDT
LUBBOCK, Texas (KCBD) - The Autumnal Equinox, considered the official start of Fall, was Saturday. Summer, however, refused to concede. Lubbock measured a high of 99°, surpassing the record for the date of 98° (set in 1926). Sunday's high was 93°, ten degrees above the average for the date.
Today will not be as hot. The early morning cloud cover will give way to a mostly sunny sky. Temperatures will peak around six degrees above the average for the date. Winds will be light, at around 10 mph. Give or take.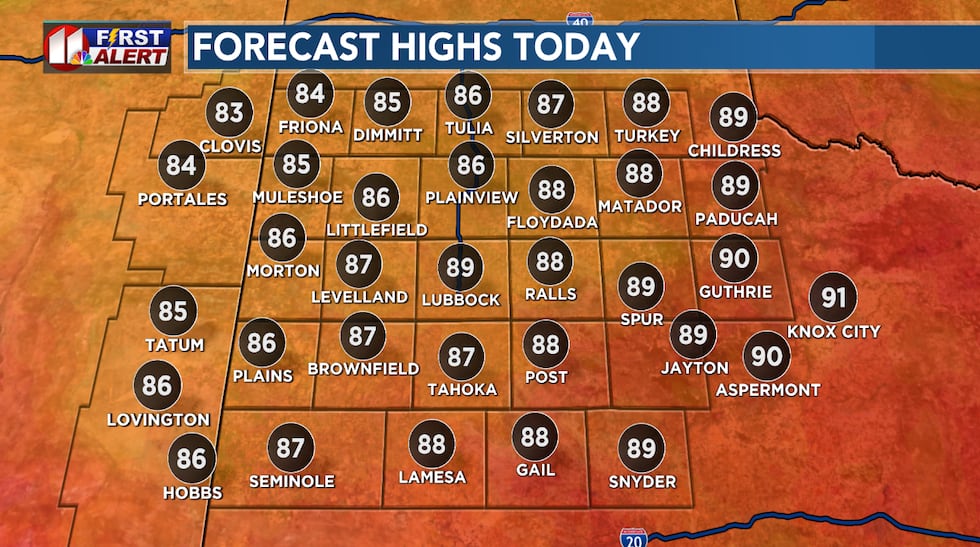 With more sunshine in the days ahead high temperatures will be edging back up. Lubbock Tuesday near 90 degrees, then Wednesday through Friday low 90s.
Rain is not expected today, and chances will remain slim in the days ahead.
Today and the next few days are good times to visit the Panhandle South Plains Fair. Especially during the evenings. If you'll be outside in the afternoons remember to use sunscreen and to keep yourself and others hydrated.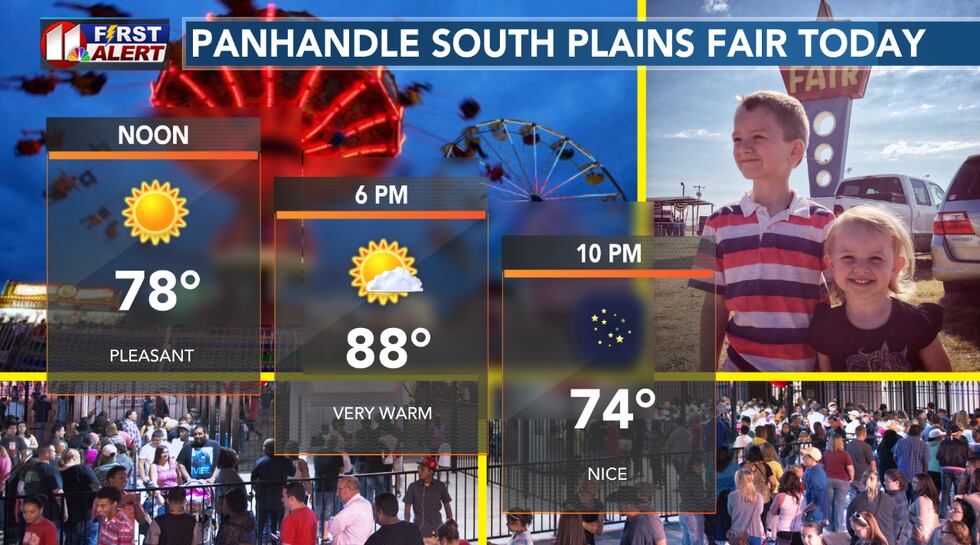 Late tomorrow, mainly during the evening, spotty storms are possible over the western viewing area. Mainly near the New Mexico state line. I expect that they will dissipate before making it as far east as Lubbock or Plainview. As they fall apart there may be some strong wind gusts, potentially creating blowing dust.
Late Wednesday, mainly during the evening, a few isolated storms may drift across the northwestern viewing area. I expect they will die down before they can make it to Lubbock.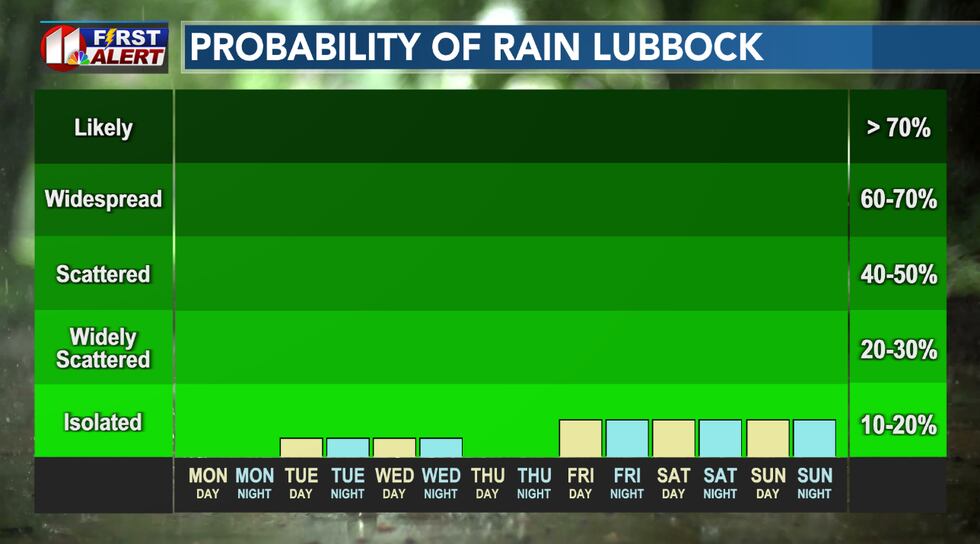 Today's guidance offers some hope of rain late in the week. While currently not very encouraging, there is a slight chance of rain late Friday and this weekend.
LUBBOCK CLIMATOLOGY
Lubbock's temperatures yesterday ranged from a low of 61° to a high of 93° (recorded at the Lubbock airport). That is ten degrees above the average high for the date. The low this morning was 64° (as of this posting).
For today, September 25, Lubbock's average low is 57° and the average high 82°. The record low is 36° (in 2000) and the record high 100° (in 2005).
Lubbock's precipitation total for the month is 3.71″. That is 1.62″ above the average. The total for the year is 12.83″, which is 1.96″ below the year-to-date average.
Sunrise today was at 7:37 AM CDT, sunset is at 7:40 PM CDT. Sunrise tomorrow is at 7:38 AM CDT.
Copyright 2023 KCBD. All rights reserved.