Panhandle South Plains Fair back for 106th year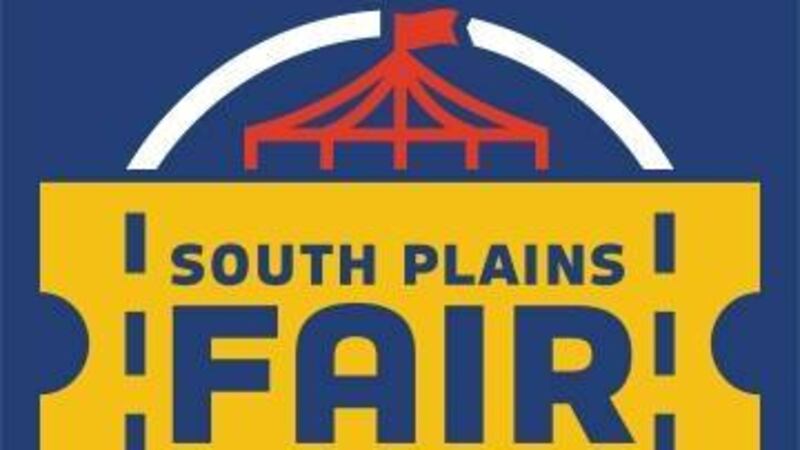 Published: Sep. 22, 2023 at 9:51 PM CDT
LUBBOCK, Texas (KCBD) - The Panhandle South Plains Fair is back for another year!
This year marks the 106th fair, boasting many rides, free entertainment, fair foods and even a livestock show.
The fair will be running from Sept. 22 to Sept. 30. The gates are open from 1 p.m. to 11 p.m. Monday through Friday and 10 a.m. to 11 p.m. on the weekend.
Admission is $10 for individuals 13 years and older. Children between 2 and 12 years old can get in for $5. Children one year old and under get in for free. Tickets are non-refundable.
Parking at the fair grounds costs $5.
Over 35 local non-profit organizations will be providing fair food. Foodies can find a map of the food locations and what they're selling here.
Fairgoers will also need tickets/credits to ride the many carnival rides available. Height requirements, hours of operation and prices for tickets can be found here.
The fair also has daily specials: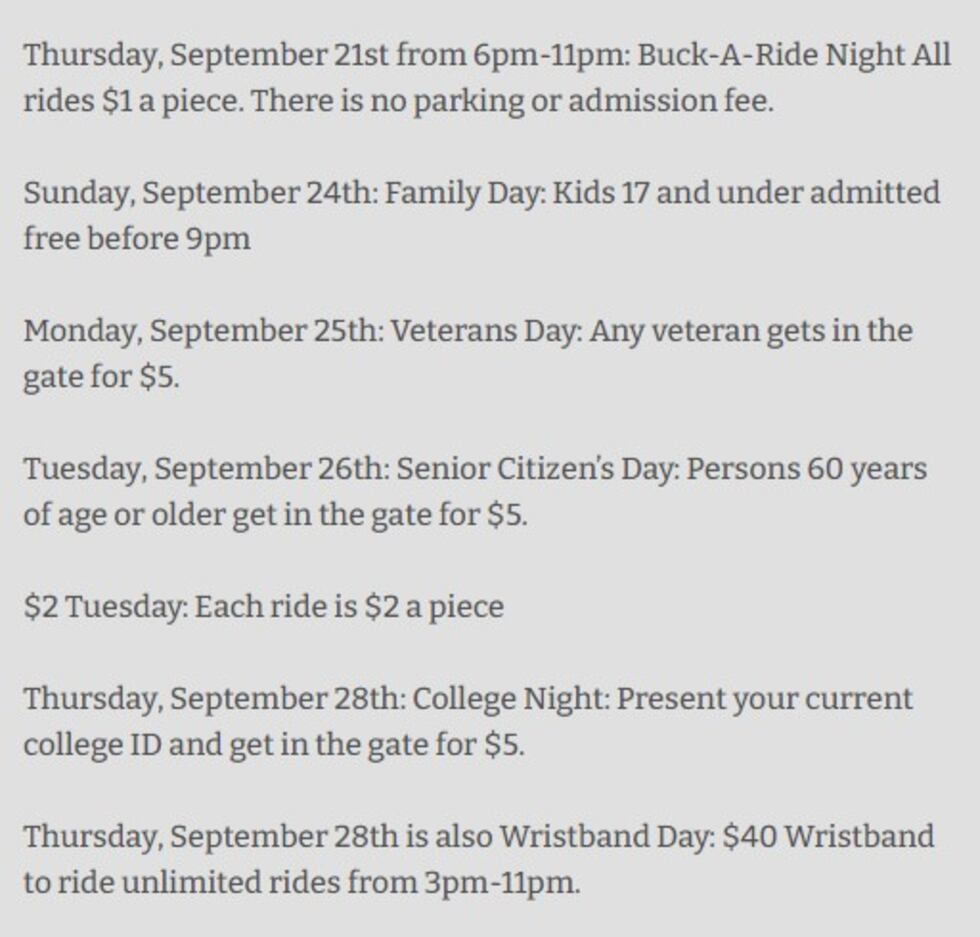 The fair does have a clear bag policy, requiring bags to be clear plastic, vinyl or PVC, with the exception of small clutch bags.
More information can be found on the Panhandle South Plains Fair website.
Copyright 2023 KCBD. All rights reserved.