Toasty Today, Toastier Tomorrow
Published: Sep. 22, 2023 at 8:31 AM CDT
|
Updated: Sep. 22, 2023 at 2:33 PM CDT
LUBBOCK, Texas (KCBD) - Warmer and dryer today, as the pattern shifts for a few days. High temps range the 90s, with Lubbock at about 95. Things are expected to be dry, with a very small chance of a pop up shower or two to the east or sprinkles from cloud cover, but even small amounts of measurable rainfall are unlikely.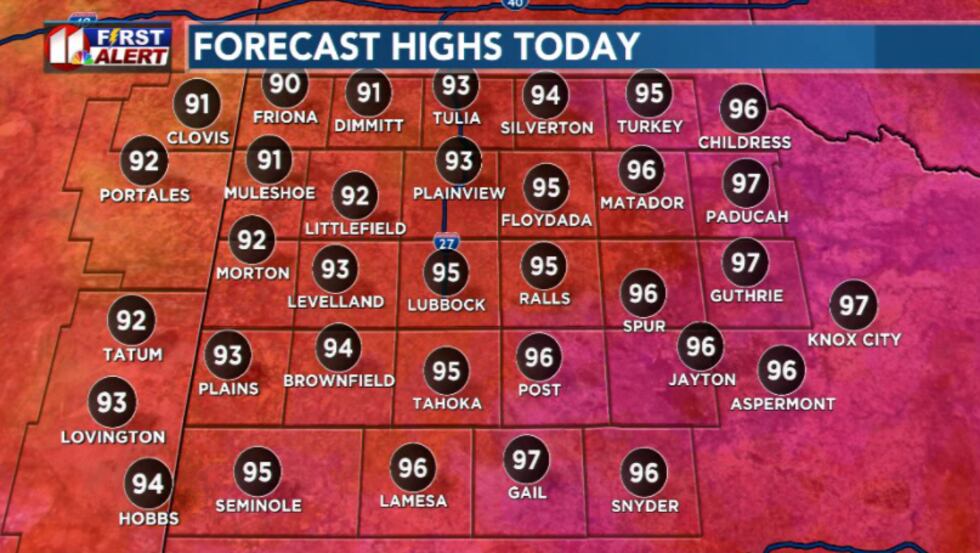 Saturday is the first day of fall, but won't feel at all like it as temps climb even more. Lubbock expects upper 90s, though a triple digit or two off of the caprock is not unlikely.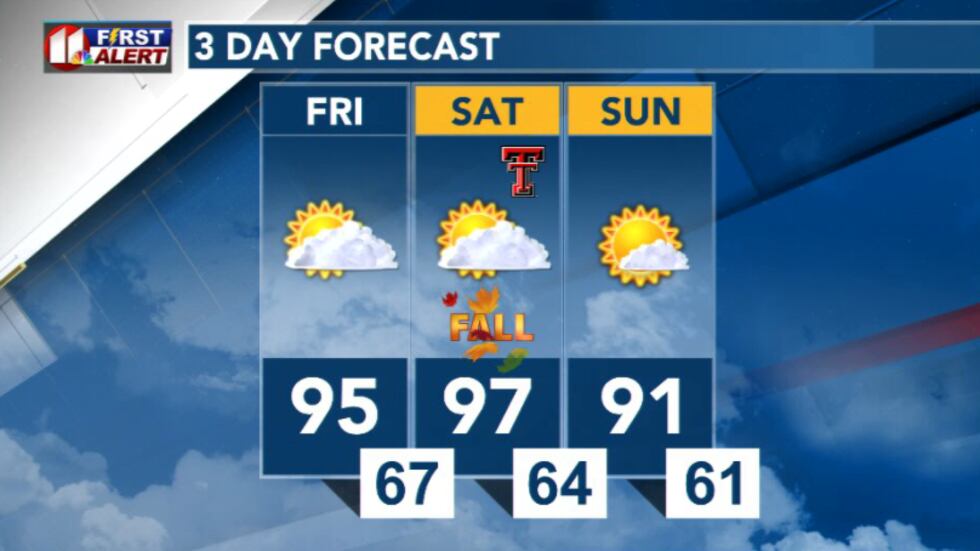 Temps finally back off with the start of the next week, first lowering to low 90s Sunday and finally back to upper 80s by Monday.
Copyright 2023 KCBD. All rights reserved.