Temperatures to climb back to 90s tomorrow
Published: Sep. 21, 2023 at 7:07 PM CDT
|
Updated: Sep. 21, 2023 at 10:58 PM CDT
LUBBOCK, Texas (KCBD) - After a cloudy and rainy start to the day, mostly sunny skies returned in time to push the Lubbock afternoon high to 88 degrees. Most of the rain today has been showers and sprinkles except for a few communities in the south and east.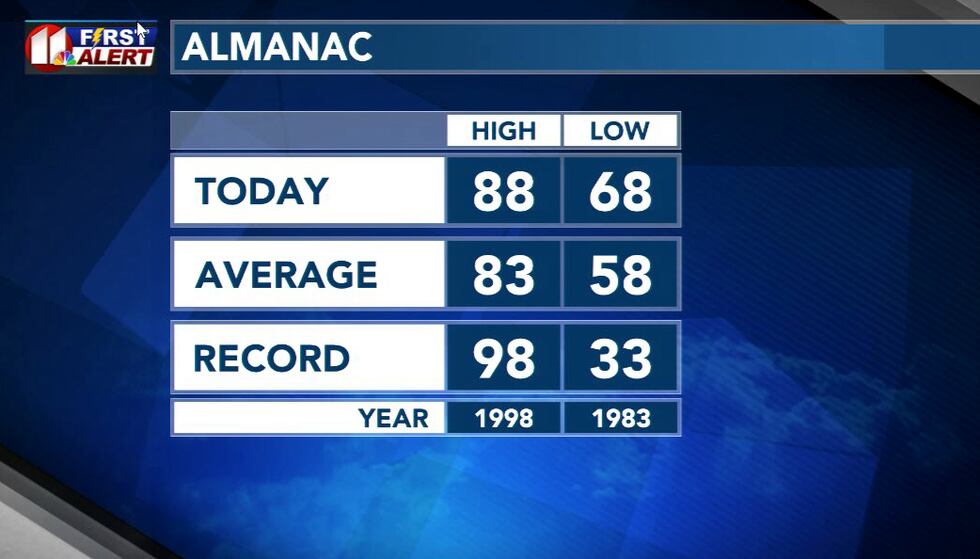 Some isolated showers or thundershowers may continue through late tonight, but coverage will be limited.
As for the last day of summer, it will be hot again as afternoon temps climb to the low to mid 90s in Lubbock and over most of the South Plains. It will be mostly sunny and rain chances will be slim. It also means some warm Friday night football games over the area.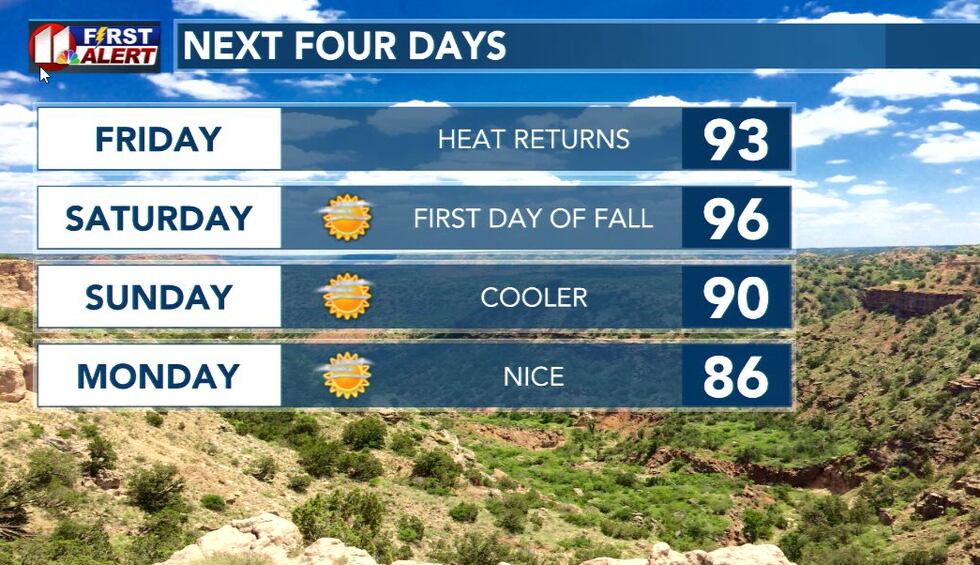 On the last day of fall, Saturday, it will be sunny and hot with a high around the mid-90s. The second day of Fall will be slightly cooler, thanks to a cold front. I expect Sunday highs to range from the mid-80s to near 90 degrees.
Next week it will be cooler with low rain chances and afternoon temperatures in the mid 80s.
Copyright 2023 KCBD. All rights reserved.