Overnight showers, cooler temepratures Thursday
Published: Sep. 20, 2023 at 7:29 PM CDT
|
Updated: Sep. 20, 2023 at 10:46 PM CDT
LUBBOCK, Texas (KCBD) - For the rest of this warm Wednesday, drier conditions are expected until around midnight. After midnight, showers are expected across the area starting on the Texas and New Mexico state lines.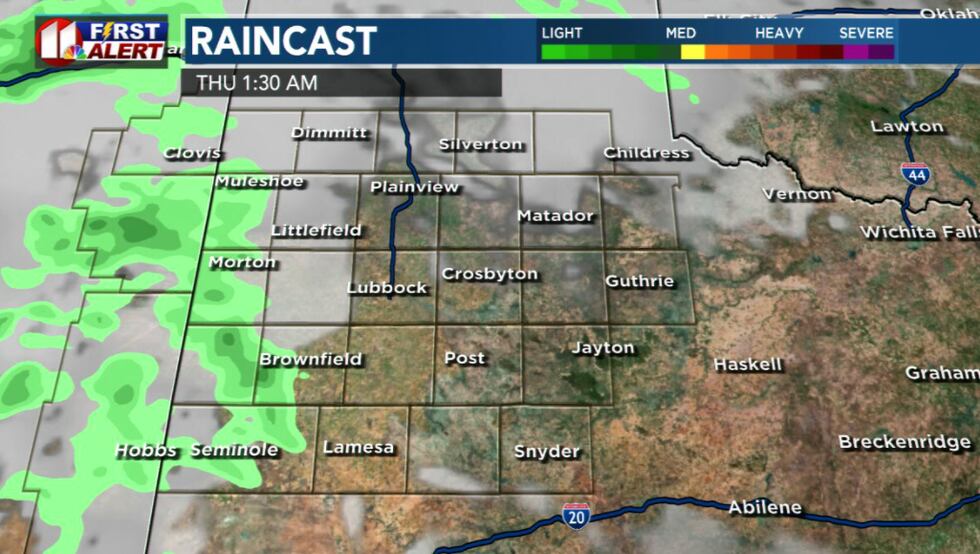 Overnight temperatures will be in the mid-60s with partly cloudy conditions. Southeast winds will be around 5-10 mph.
Thursday rain chances look great in the early morning hours with mostly cloudy skies. It will be cooler with high temperatures topping out in the mid-80s. East winds will be around 10 to 15 mph.
Showers and storms throughout the day Thursday are likely, especially in the evening hours. This activity may bring severe weather in the evening with the main threats being gusty wind conditions and possible large hail.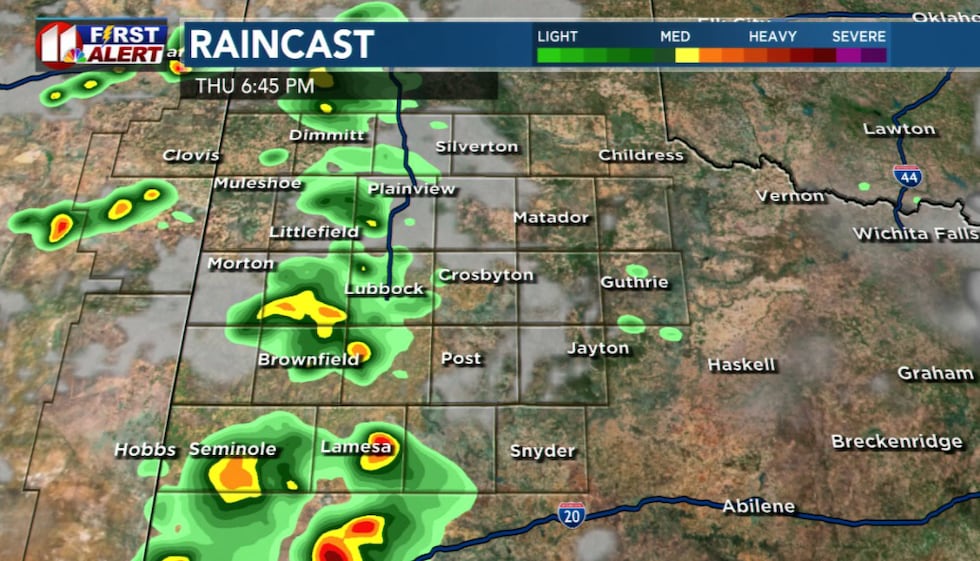 Friday will warm up into the 90s and so will Saturday with dry conditions. Saturday is the first official day of Fall too! Sunday temperatures will cool into the 80s and will stay within the 80s for most of the work week. At least until Wednesday.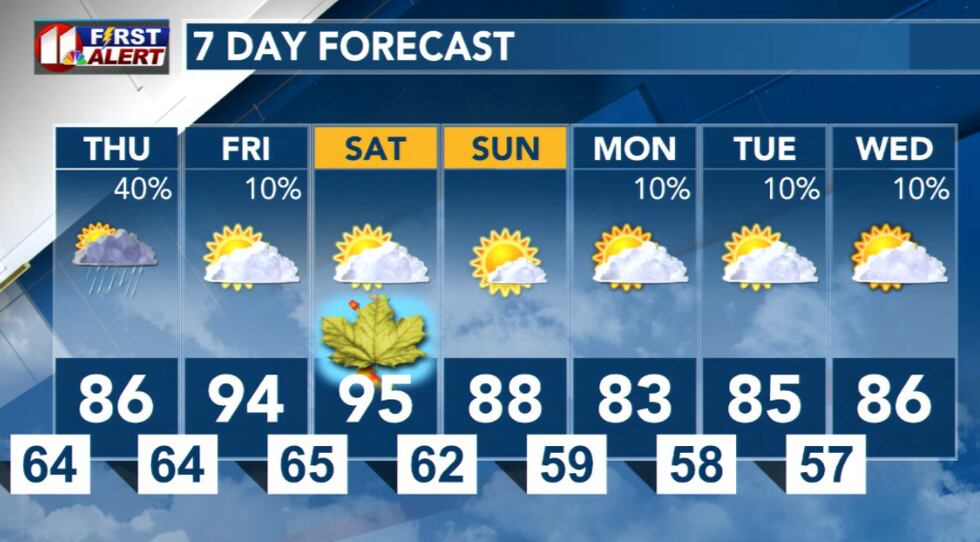 Copyright 2023 KCBD. All rights reserved.