Published: Sep. 21, 2023 at 8:36 AM CDT
|
Updated: Sep. 21, 2023 at 12:46 PM CDT
LUBBOCK, Texas (KCBD) - Slightly cooler today, with rain showers and potentially marginally severe storms off and on through the day.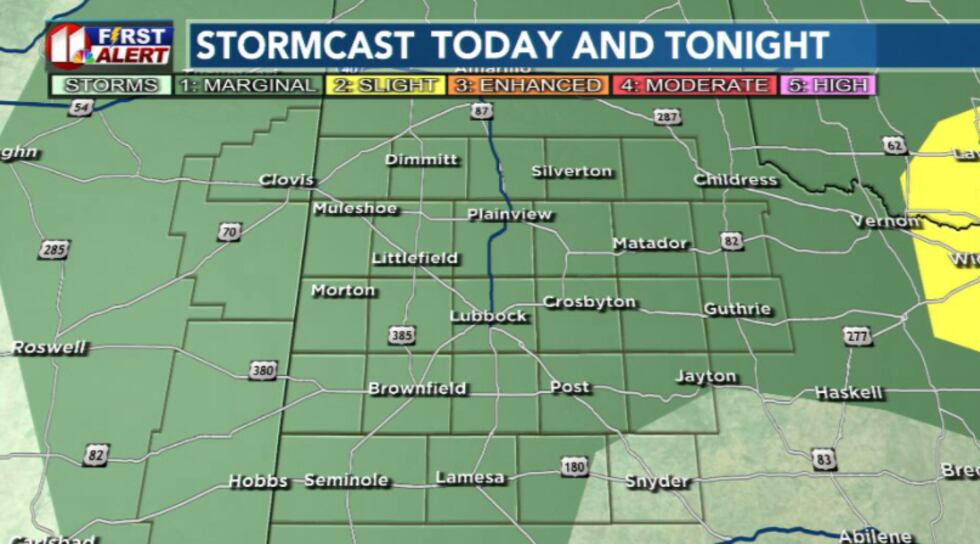 Severe threats include small hail up to an inch and winds gusting up to 60 mph off of storms, with isolated flash flooding possible in low lying areas. Highs today a few degrees cooler, ranging mid 80s to low 90s.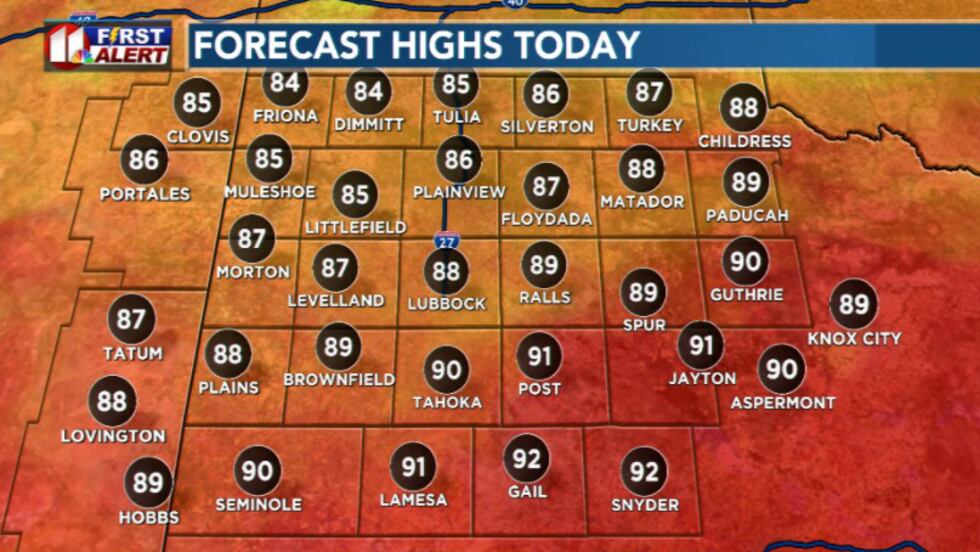 Those cooler temps quickly disappear, as we move back to the mid 90s Friday and upper 90s for the first day of fall on Saturday.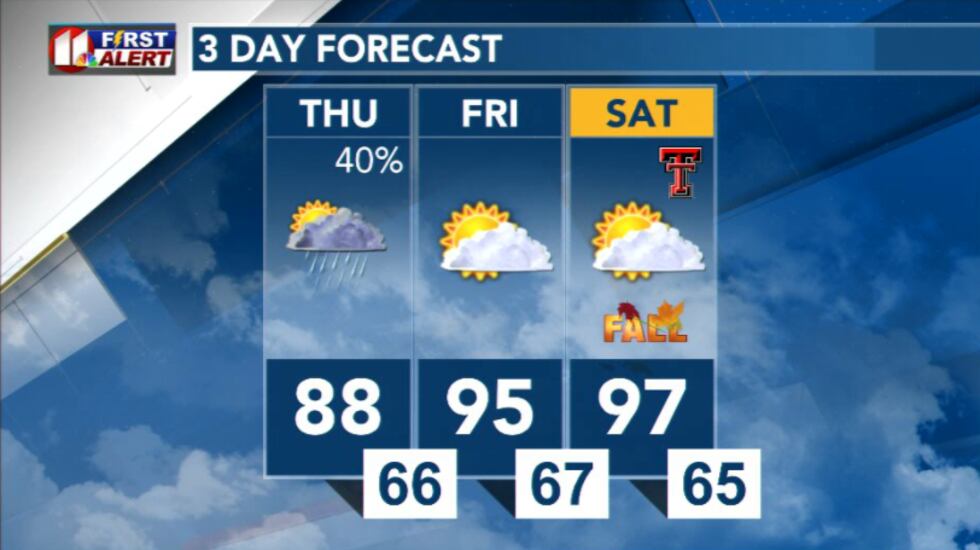 Copyright 2023 KCBD. All rights reserved.