Warm Again, Rain Chances Tomorrow
Published: Sep. 20, 2023 at 8:58 AM CDT
|
Updated: Sep. 20, 2023 at 12:40 PM CDT
LUBBOCK, Texas (KCBD) - High's today very similar to yesterday, ranging 90s across the area. Lubbock is expected to get around the mid 90s. Our skies start off clear this morning, with clouds building into the late morning and early afternoon. Breezes are light-to-moderate.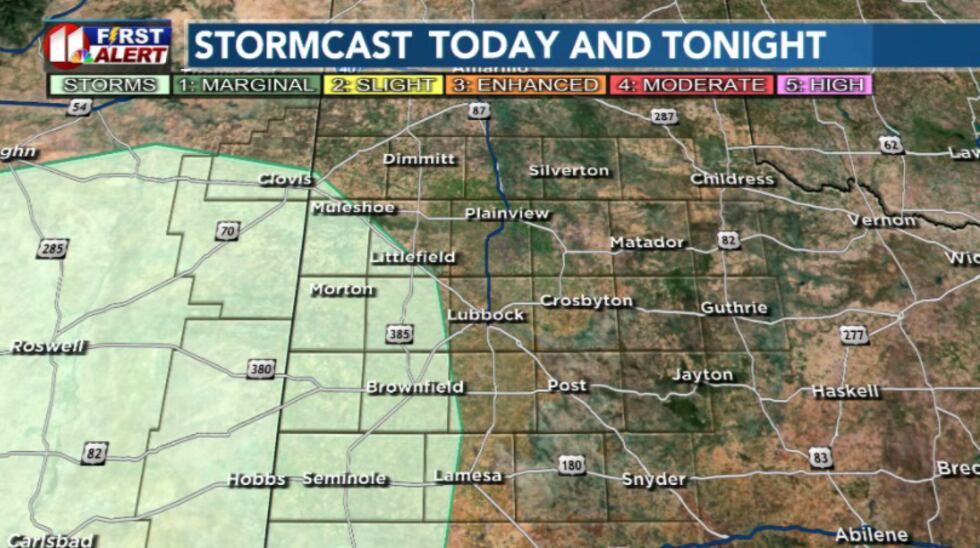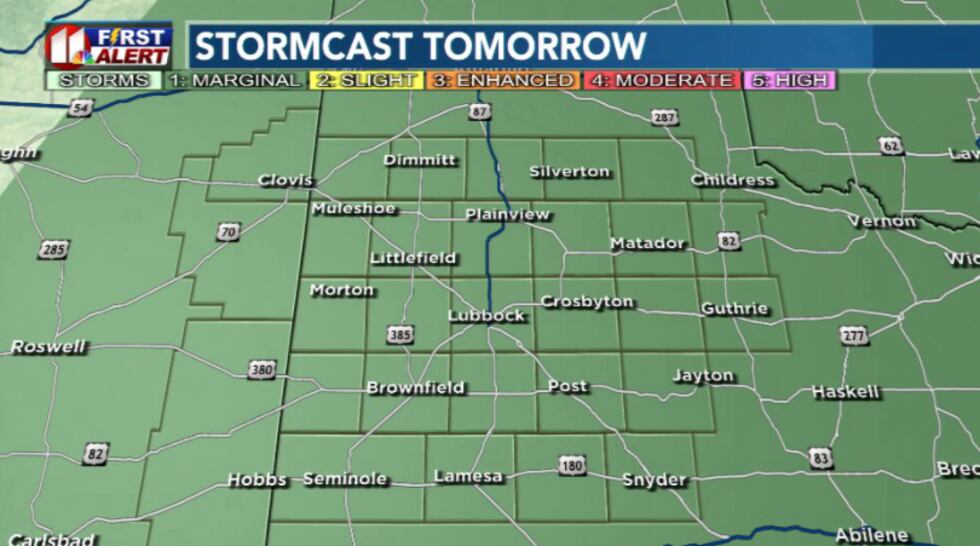 Rain chances overnight, mostly for tomorrow, with some marginal thunderstorm risk possible. Severe risks include small hail up to an inch, or gusty winds up to 60 mph. Temps slightly cooler Thursday.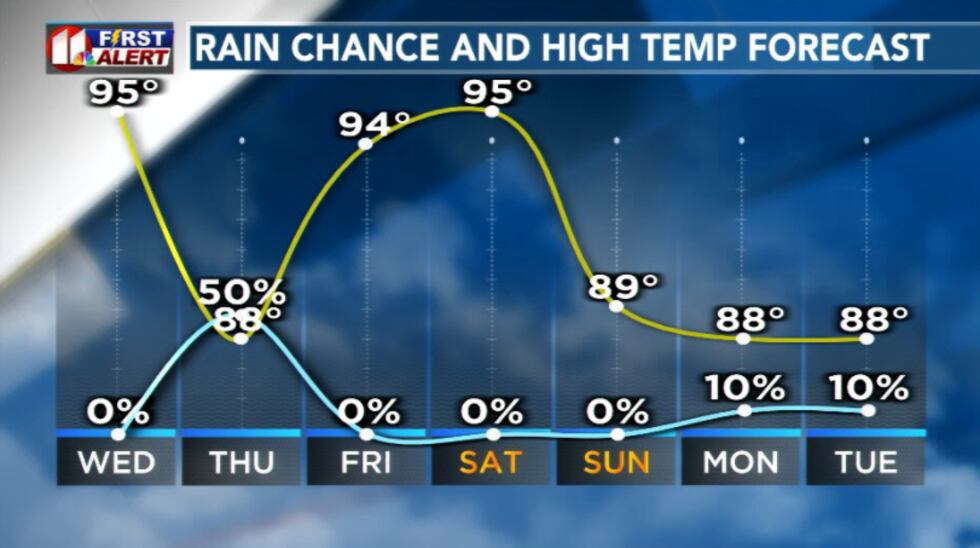 Highs pick back up to the mid 90s by Friday, and stay there through the first day of Fall on Saturday.
Copyright 2023 KCBD. All rights reserved.