Cool, Rainy Conditions Continue
Published: Sep. 12, 2023 at 8:28 AM CDT
|
Updated: Sep. 12, 2023 at 12:38 PM CDT
LUBBOCK, Texas (KCBD) - Temps today even cooler, as isolated rain showers drift through the area throughout the day, even picking up to non-severe thunderstorms in the afternoon and evening.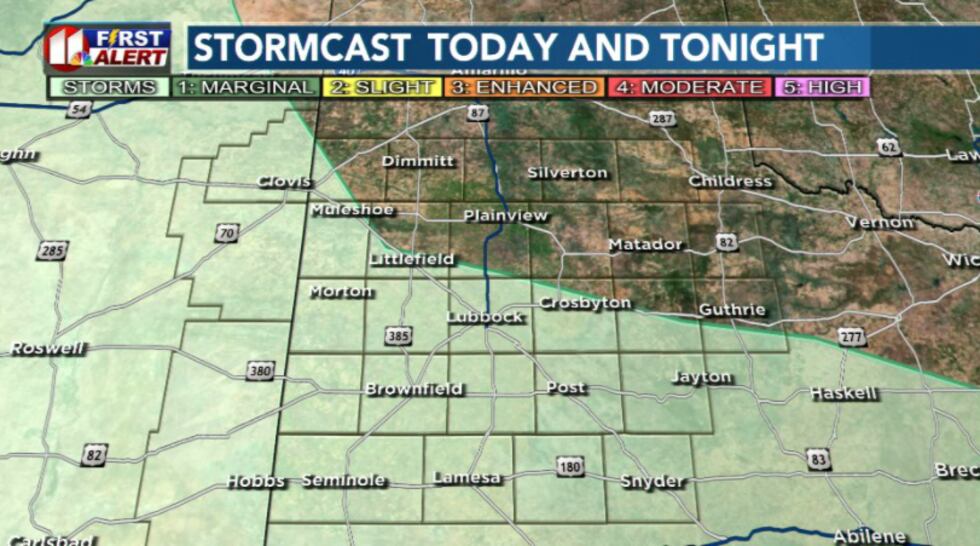 The rain chances continue for several days, slowly tapering off toward next week. These mostly consist of scattered showers and thunderstorms, with the potential for low-end severe threats picking up again Wednesday and Thursday.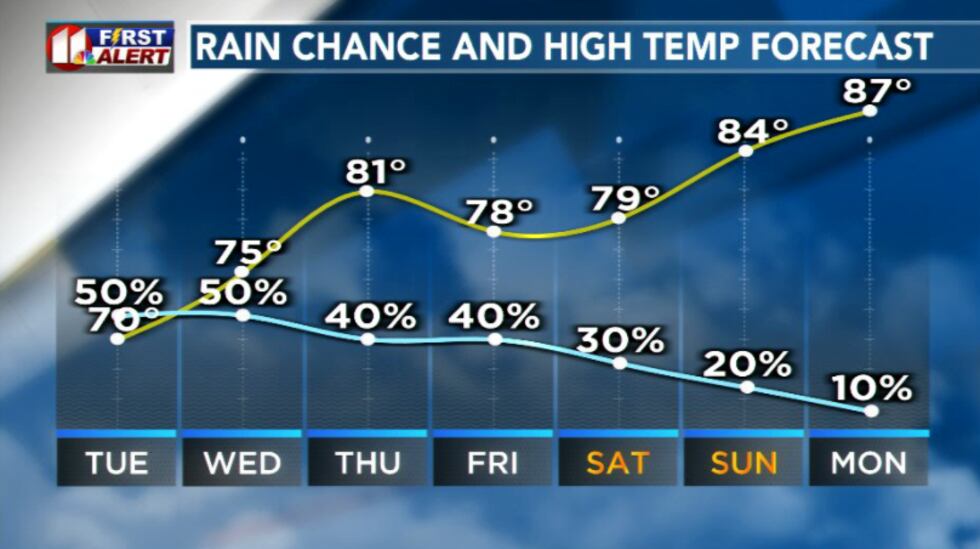 Temps are expected to stay cool as well. Today's highs are much cooler across the area, ranging mid 60s and low 70s. Here in Lubbock, a high of about 70 is expected. Things warm toward Thursday, getting up to the low 80s by Thursday.
Copyright 2023 KCBD. All rights reserved.