Wet and Cooler Forecast Ahead
Published: Sep. 11, 2023 at 8:40 AM CDT
|
Updated: Sep. 11, 2023 at 12:32 PM CDT
LUBBOCK, Texas (KCBD) - A cooldown with thunderstorm potential is on the way, with temps and rain chances sticking around through the week.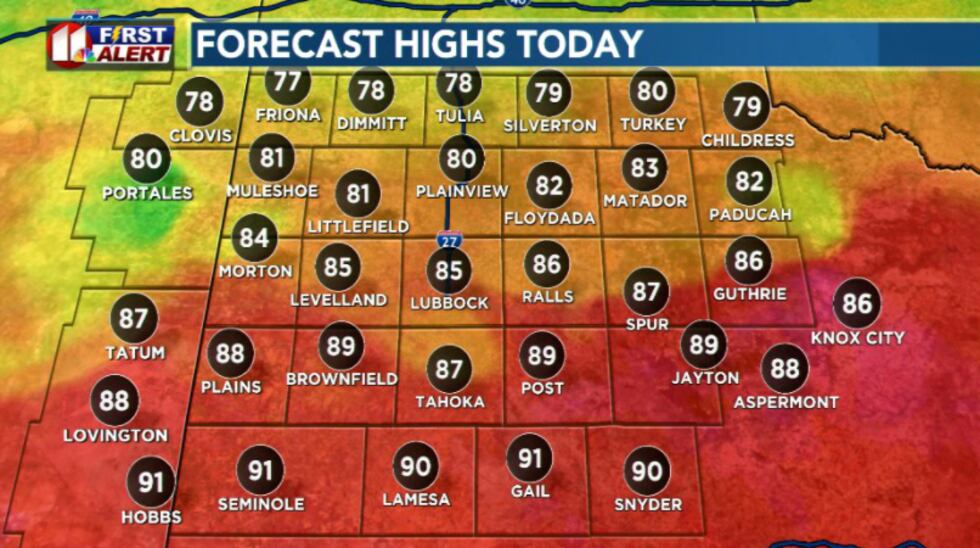 Scattered showers and thunderstorms are expected to continue through the morning and into the early afternoon. Early-to-mid afternoon a strong front arrives, kicking up and shifting winds, and dropping temps. The afternoon timing of the front serves to spread today's highs into a range of upper 70s to low 90s, with tonight's lows also cooler in the mid 50s to mid 60s.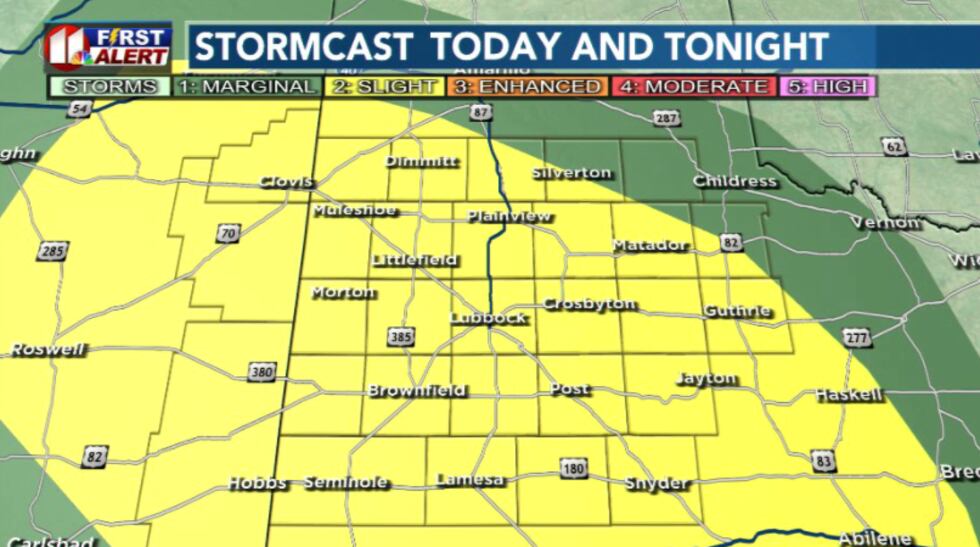 Thunderstorm potential does carry some slight severe risk, with threats expected of gusts up to 70 and hail up to golf ball size, along with heavy pockets of rain which could bring isolated flash flooding in low-lying areas.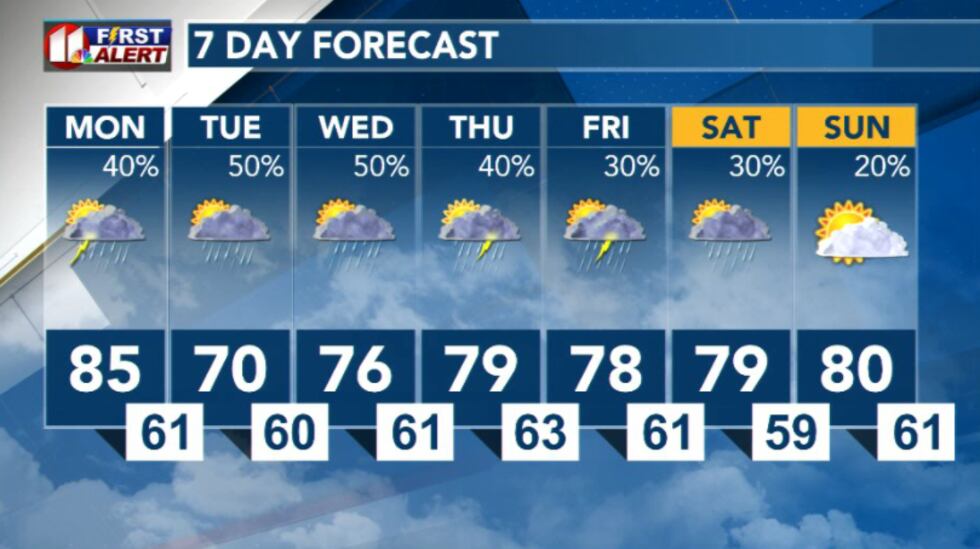 The rainy and cooler conditions continue for a while, extending through Saturday with decent rain and thunderstorm chances each day and high temps in Lubbock expected to stay in or around the 70s.
Copyright 2023 KCBD. All rights reserved.