Severe Thunderstorm Watch Monday evening
Published: Sep. 11, 2023 at 4:32 PM CDT
|
Updated: Sep. 11, 2023 at 10:34 PM CDT
LUBBOCK, Texas (KCBD) - There have already been a few severe isolated thunderstorms popping up across our area this afternoon. As of 4:20 p.m., there was a Severe Thunderstorm Warning in effect for Floyd and Motley counties.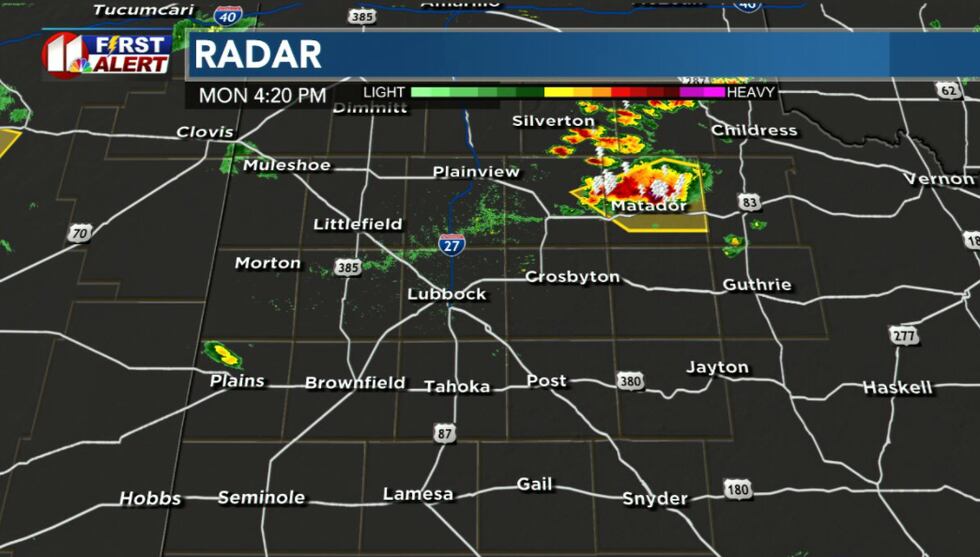 There is also a Severe Thunderstorm Watch in effect for most of the viewing area until 11 p.m. Monday.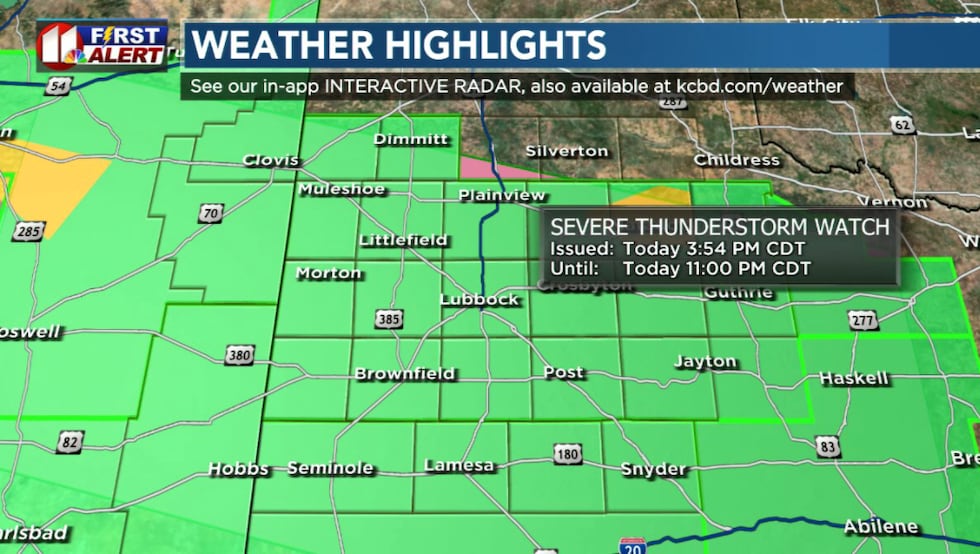 Moving into the rest of our afternoon and evening, storm chances across the area are likely to continue and become widespread. Potential hazards associated with these storms may be wind gusts between 60 and 70 mph, baseball-sized hail, and tornadoes cannot be ruled out. Heavy rainfall associated with these storms may lead to localized flash flooding.
As far as temperatures go, overnight lows will be in the upper 50s. Mostly cloudy conditions will continue throughout the night with southwest winds around 10 to 15 mph.
Tuesday will be cool as a cold front is expected through the area. High temperatures will be near 70°. Showers and storms will be expected off and on throughout the day. Severe weather chances are low at this time. It will be mostly cloudy with breezy northeast winds around 15 to 20 mph.
Rain chances are expected to continue throughout the week, along with cooler temperatures. Severe chances are slim for the rest of the week. Overnight lows will alternate from the upper 50s to lower 60s. Highs will be in the 70s until the weekend, then 80s are expected.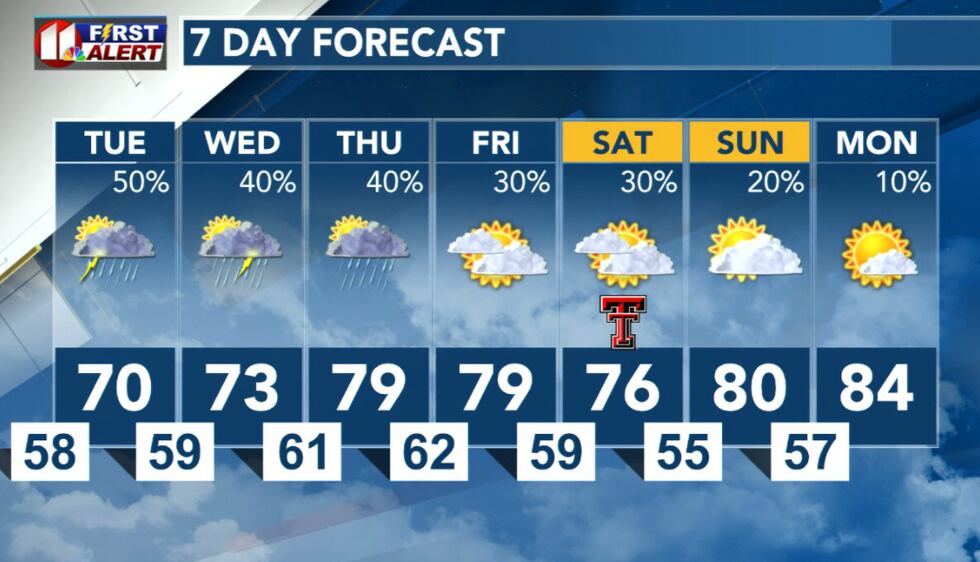 Copyright 2023 KCBD. All rights reserved.