Scorching temperatures Friday, cool down ahead
Published: Sep. 8, 2023 at 8:09 AM CDT
|
Updated: Sep. 8, 2023 at 12:46 PM CDT
LUBBOCK, Texas (KCBD) - High temperatures will be extremely hot today with high temperatures near 104°. Expect lots of sunshine, with breezy west winds around 15 to 20 mph.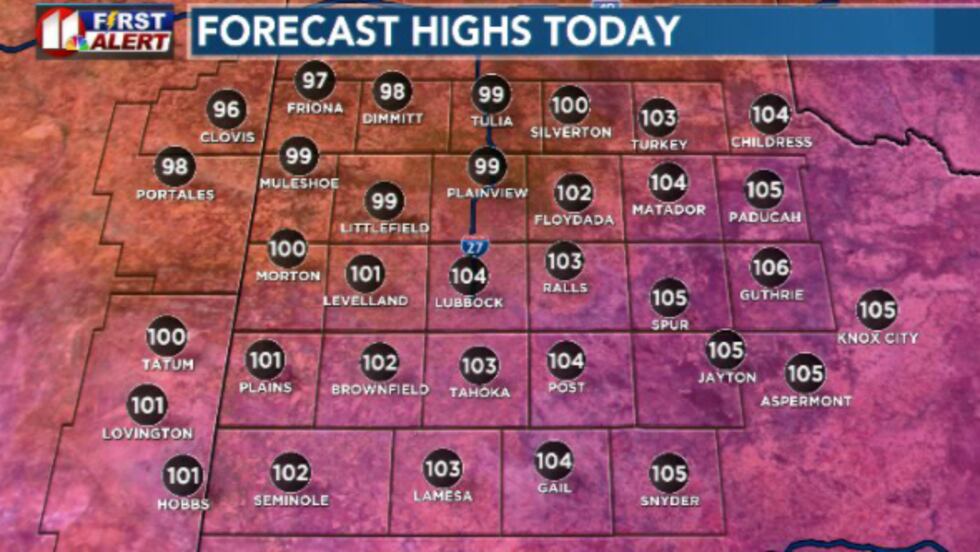 This evening will be warm, temperatures will linger in the 90s until 10 p.m. We may also see a few isolated showers and thunderstorms in the southern part of the viewing area. We will have partly cloudy skies this evening becoming mostly clear after midnight. Overnight lows will be in the upper 60s, with northeast winds around 5 to 10 mph.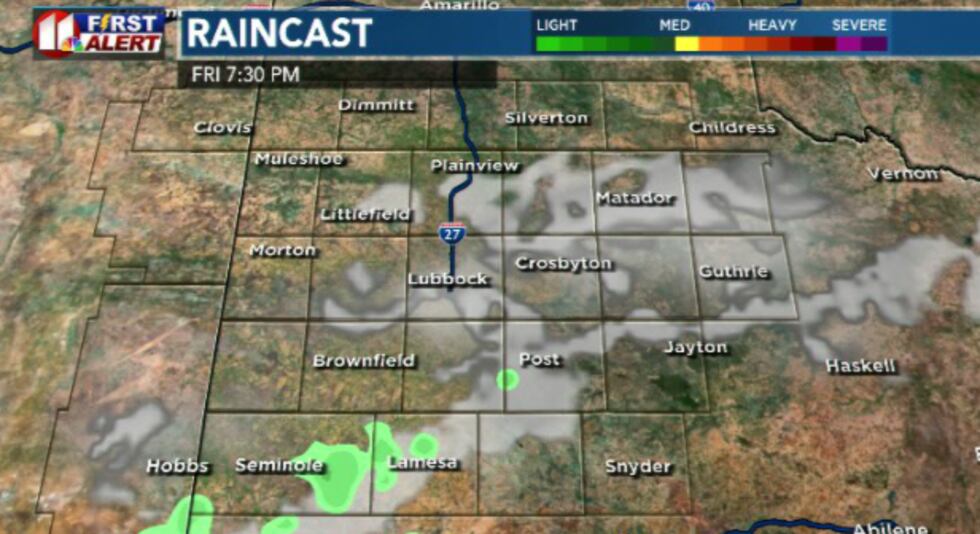 Saturday will be hot, but not triple-digit hot. High temperatures will top out in the upper 90s with sunny skies. Northeast winds will be around 5 to 10 mph becoming east in the afternoon. There is also a slight chance of showers and storms in the afternoon.
After Saturday things begin to cool down across the area. Highs on Sunday will be in the mid-90s with possible storm chances. Monday's rain chances look good as of now, with highs only getting into the upper 80s. Expect the 70s on your Tuesday, Wednesday, and Thursday. Monday through Thursday all look good as far as rain chances go, scattered showers and storms are extremely likely according to the forecast right now.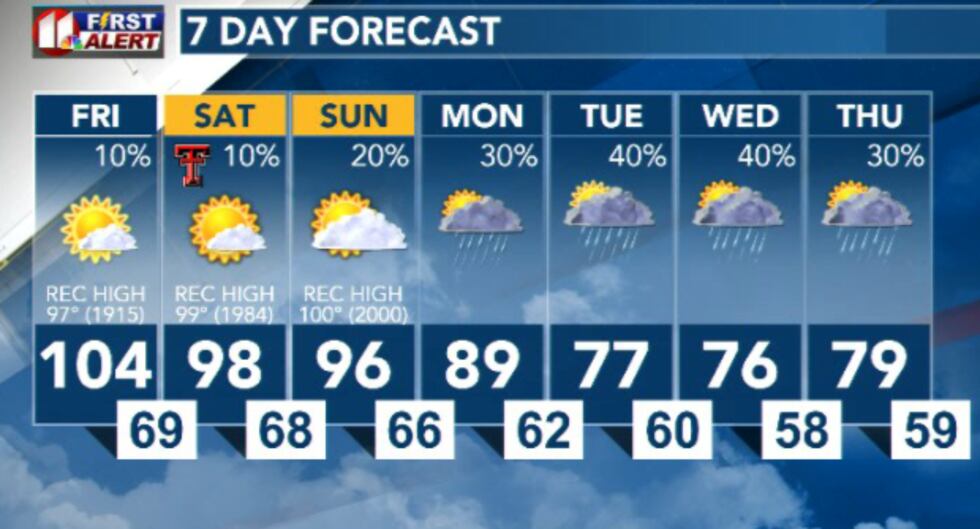 Copyright 2023 KCBD. All rights reserved.