Record breaking temperatures likely Thursday, Friday
Published: Sep. 7, 2023 at 1:20 PM CDT
LUBBOCK, Texas (KCBD) - High temperatures on Thursday will be near 102° with mostly sunny skies. Today's highs will likely be record-breaking, as the previous high temperature for September 7th was 99° in 2012. It will be breezy with hot southwest winds blowing around 15 to 20 mph throughout the afternoon.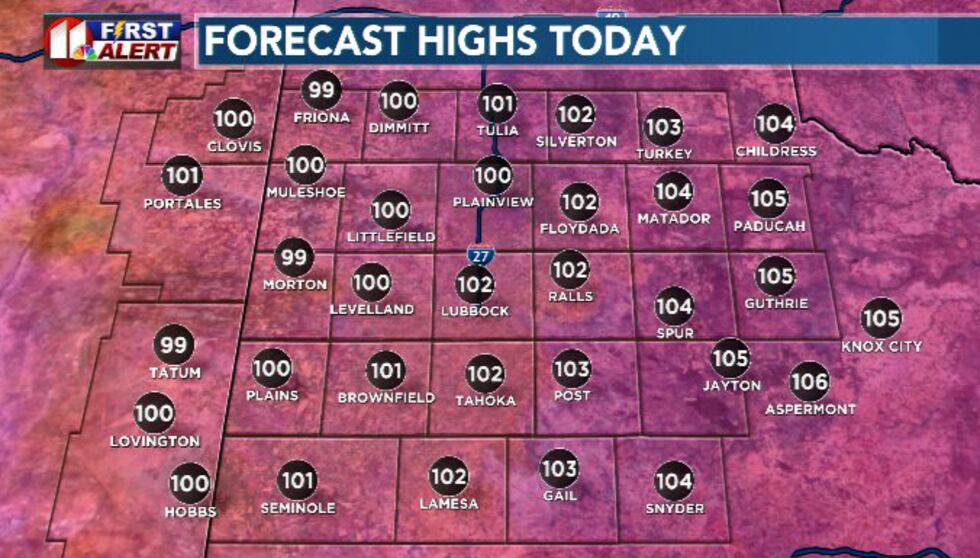 There is a very slight chance that the western part of the viewing area may see isolated showers this evening. Overnight temperatures will be in the mid-70s, with partly cloudy conditions.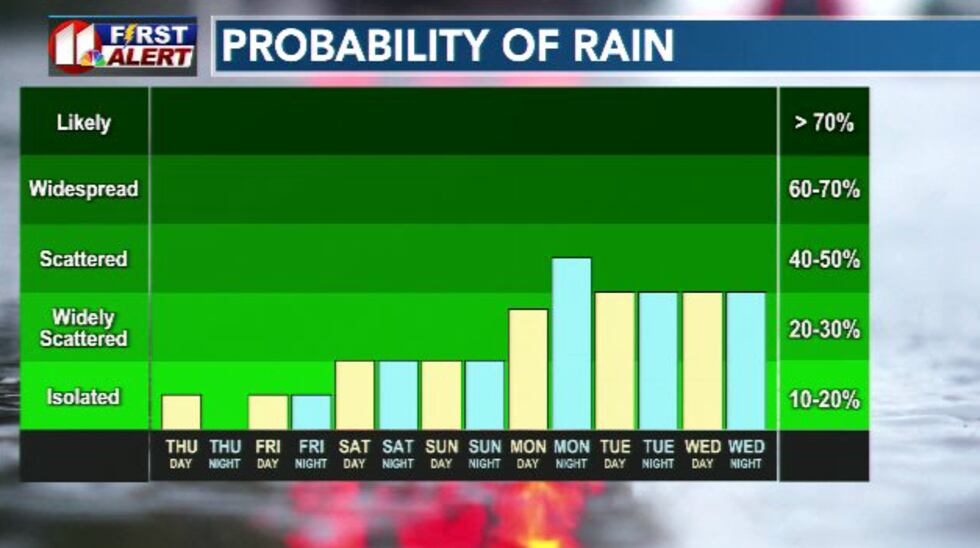 Friday will be even hotter with highs near 104°. Heat advisories will likely be issued for most of our forecast area tomorrow. There is also another chance for isolated showers and storms on Friday evening.
This weekend highs will be in the 90s, with possible evening showers and storms. Monday things begin to change as high temperatures cool into the 80s with cloudy conditions throughout the day. Widespread showers and storms are likely Monday evening. Tuesday and Wednesday are bringing even cooler temperatures with highs topping out in the 70s. Tuesday and Wednesday look like they will bring moisture to the area too. Overnight low temperatures begin to drop into the lower 60s, starting the next work week, possibly even 50s.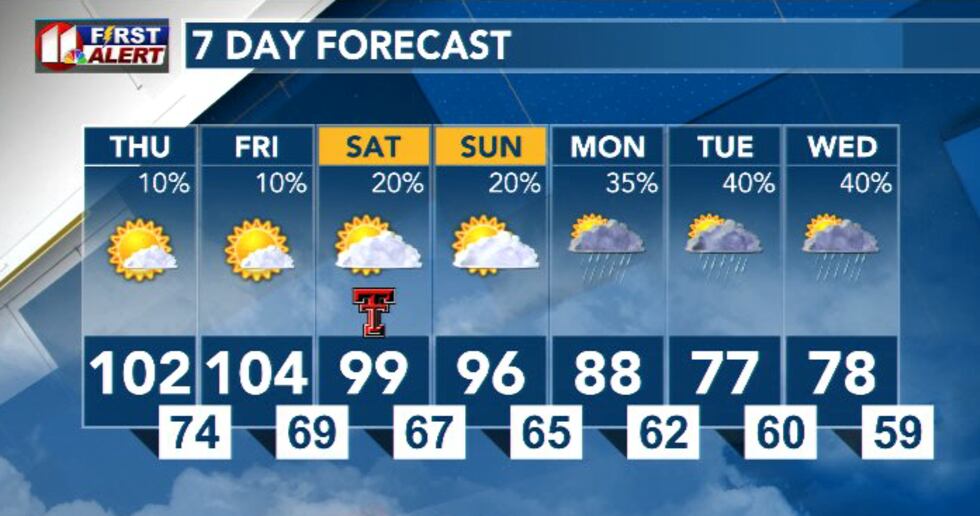 Copyright 2023 KCBD. All rights reserved.