Barely avoiding triple digits Wednesday
Published: Sep. 6, 2023 at 10:02 AM CDT
|
Updated: Sep. 6, 2023 at 12:39 PM CDT
LUBBOCK, Texas (KCBD) - High temperatures in Lubbock are expected to top out in the upper 90s Wednesday. It is still going to be a hot day, just not as hot. East winds will stay around 5 to 10 mph for most of the day.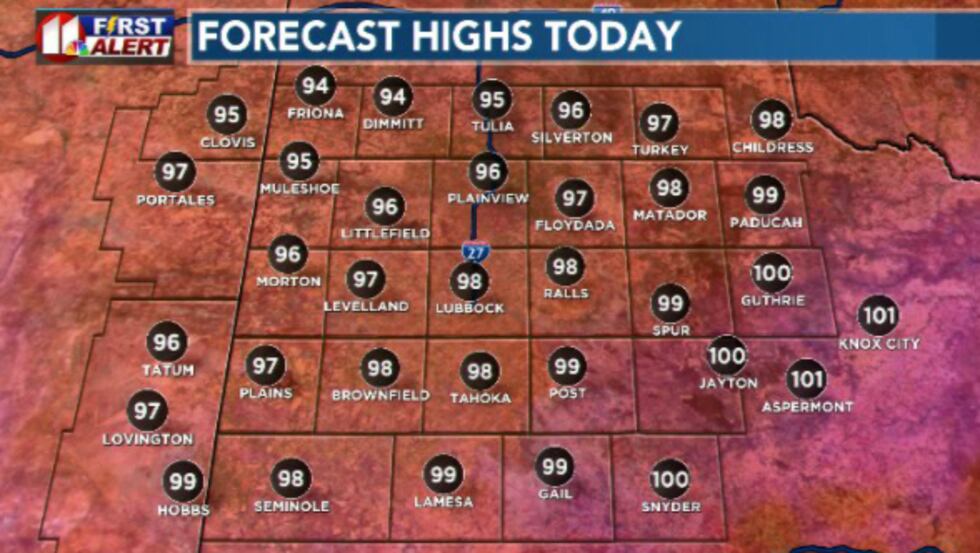 This evening there is a slight chance for showers in the southern and western parts of our viewing area. These showers and storms are not expected to be severe at this time. They will most likely remain brief and die down by midnight. After midnight we will have mostly clear skies. Overnight temperatures will be in the lower 70s with southeast winds around 5 to 10 mph.
Thursday and Friday will be hot again as triple digits return. Storm chances begin to increase this weekend. As we enter the next work week cooler temperatures, in the 80s are expected. Showers and storms look likely Sunday evening through Tuesday as of right now.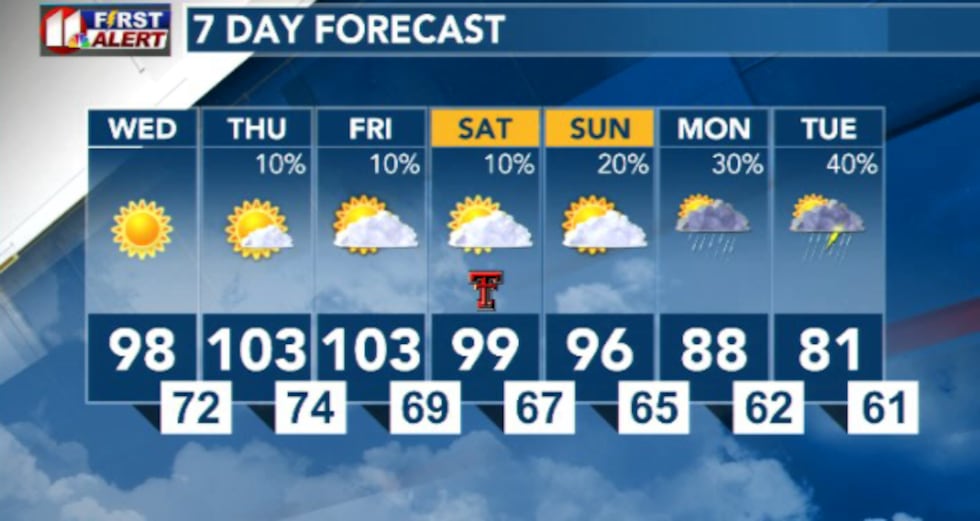 Copyright 2023 KCBD. All rights reserved.