Possible record breaking heat all week
Published: Sep. 4, 2023 at 7:08 AM CDT
|
Updated: Sep. 4, 2023 at 12:58 PM CDT
LUBBOCK, Texas (KCBD) - A very hot forecast for this first week of September. Triple digits are expected for most of our viewing area every day this week.
As for your Monday, high temperatures are expected to be near 101° with sunny skies. It will be a breezy Labor Day, with southwest winds around 25 mph and gusts up to 35 mph. There is an extremely slight chance of a few isolated showers this evening. We are not expecting anything measurable from these showers, some of them might only be virga (meaning the moisture will evaporate before it can reach the ground).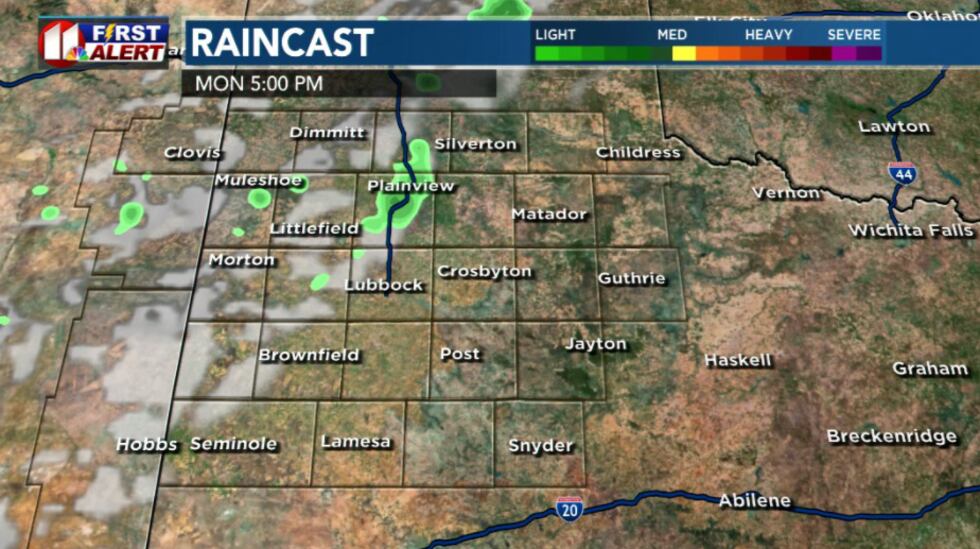 The record high for today's date is 101°, if temperatures exceed this today it may set a pattern for record-breaking temperatures this week.
Monday night we should have mostly clear skies after midnight. Overnight low temperatures will be in the lower 70s. It will be a breezy night, with south winds around 15 to 20 mph with gusts up to 30 mph.
After today, our conditions are expected to remain dry for the rest of the week, until next weekend. Tuesday will be hot again with high temperatures expected near 103°. The rest of the week will remain sunny and hot, potentially breaking daily record highs too.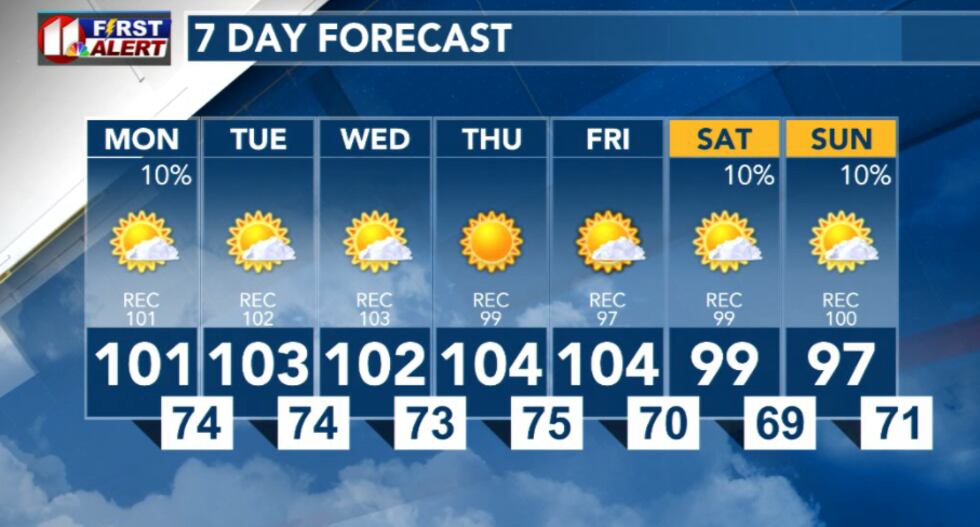 Copyright 2023 KCBD. All rights reserved.