Published: Sep. 1, 2023 at 8:34 AM CDT
|
Updated: Sep. 1, 2023 at 12:42 PM CDT
LUBBOCK, Texas (KCBD) - It's going to be very hot and dry again today and through the Labor Day Weekend. We begin the long weekend today with highs in the upper 90s and low 100s, about 99 in Lubbock though that could potentially hit 100.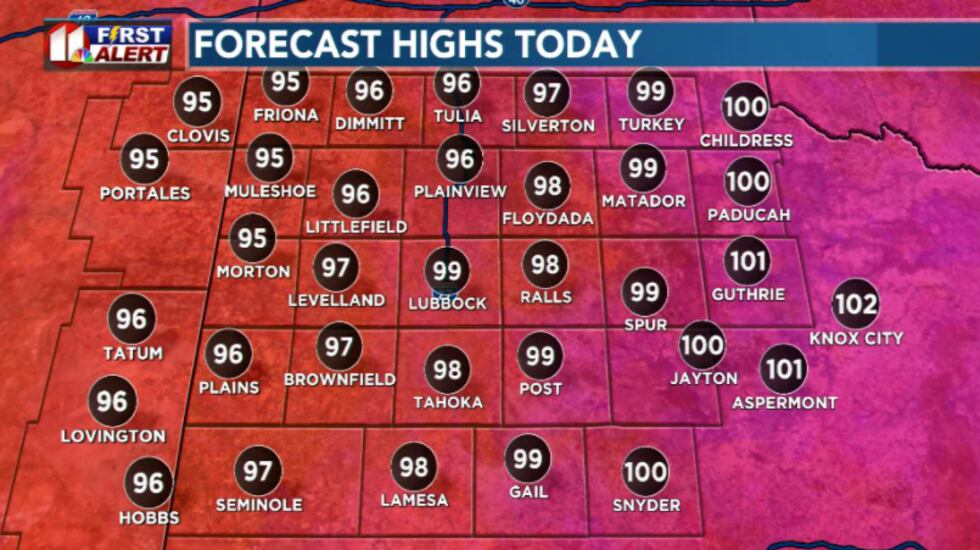 Skies are very sunny, with little if any clouds. Lows tonight drop to the 60s.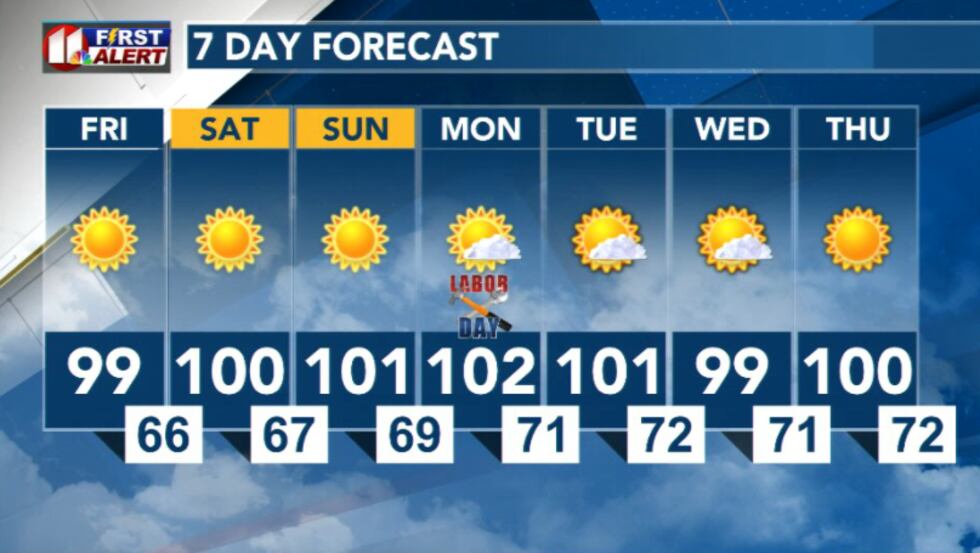 These same conditions continue for several days, increasing high temps into the weekend, with around 100 Saturday, 101, Sunday, and 102 Labor Day.
Copyright 2023 KCBD. All rights reserved.