Warming up into Labor Day weekend
Published: Aug. 31, 2023 at 5:04 PM CDT
LUBBOCK, Texas (KCBD) - A hotter day across the area for your Wednesday. Temperatures in Lubbock have already claimed into the upper 90s as of 4:30 p.m.
If you missed the Super Moon last night it will still be visible until Friday morning, and clear skies tonight should help you see it. This evening will be warm as temperatures linger in the 90s. Overnight temperatures will drop into the mid-60s, with southeast winds around 5 to 10 mph.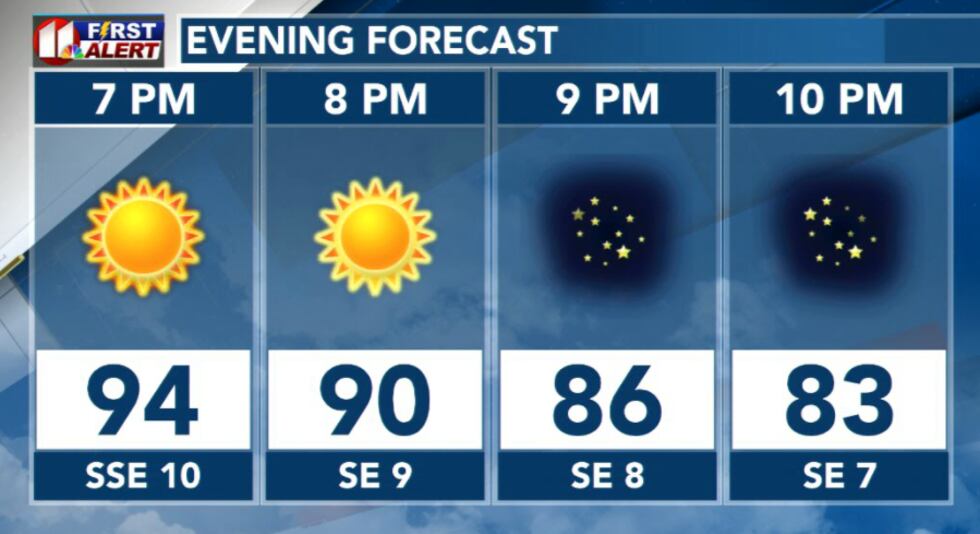 Friday will be hot again with high temperatures in the upper 90s. Sunny skies are expected with south winds around 5 to 10 mph.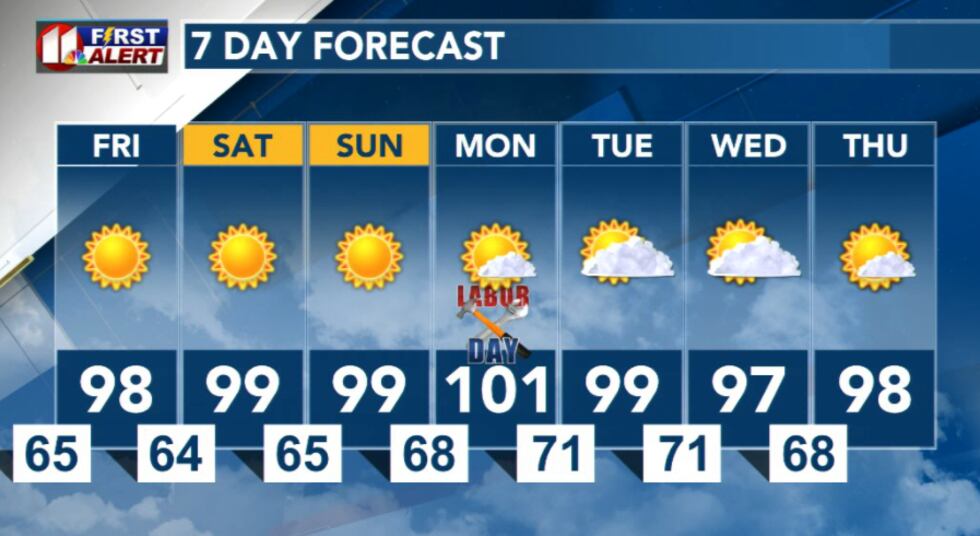 The current forecast is looking hot and dry. Expect south-to-southeast winds for the next three days. High temperatures will be in the upper 90s, if not lower 100s, for the remainder of this forecast. A hot, and dry, Labor Day is to be expected. Overnight lows will begin to rise into the 70s starting Labor Day night.
Copyright 2023 KCBD. All rights reserved.