Published: Aug. 29, 2023 at 8:07 AM CDT
|
Updated: Aug. 29, 2023 at 12:42 PM CDT
LUBBOCK, Texas (KCBD) - A small chance for non-severe popcorn thunderstorms this afternoon leaves us reluctantly hopeful, as we enjoy a slightly warmer but still cooler overall day. Today, highs bump up to the low 90s, but still remain much cooler than the upper 90s and low 100s that made up the majority of highs for the last several weeks.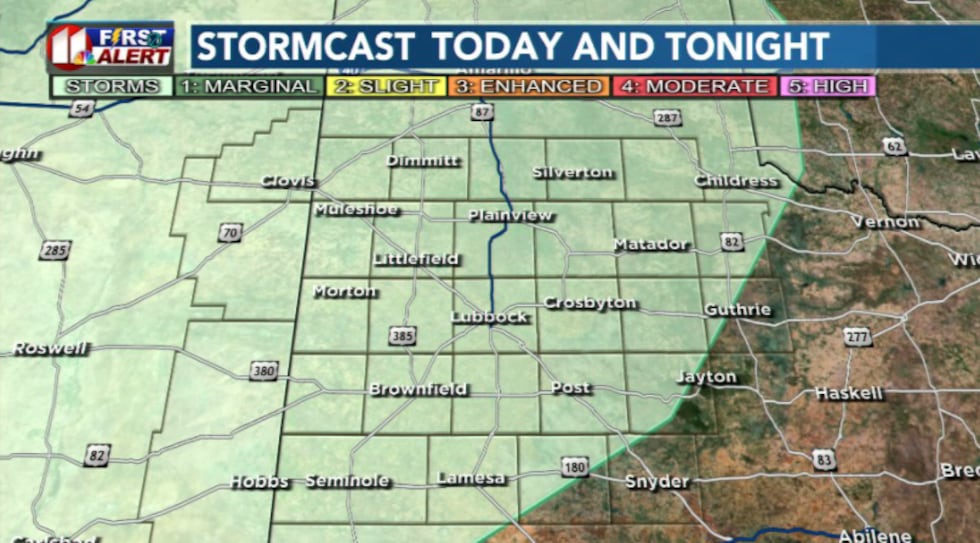 The daytime heating working on surface moisture could lead to some scattered, pop up showers and thunderstorms, though coverage is expected to be very isolated and scarce, so chances remain about 20%.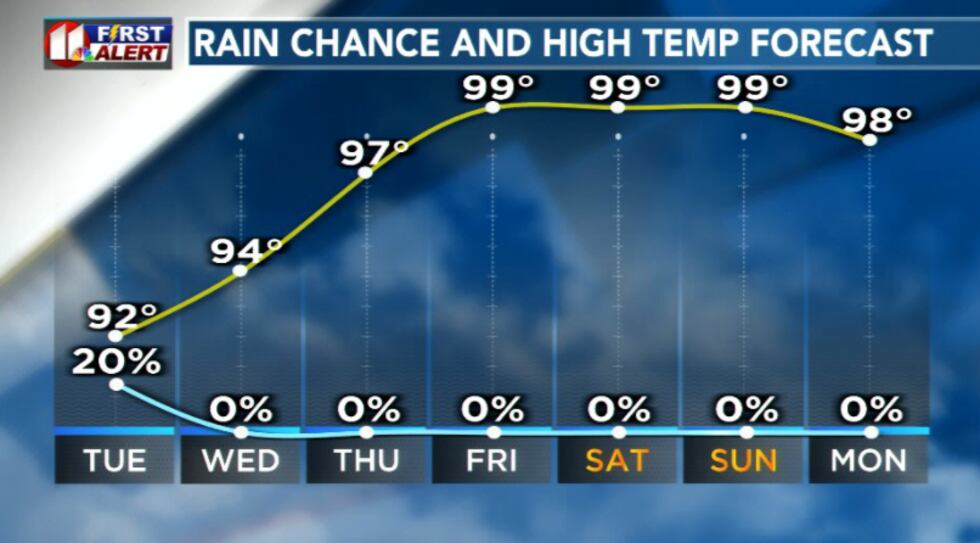 Unfortunately, temps climb quickly through the rest of the week, landing upper 90s by Thursday, and hanging around 99 through the weekend, potentially edging up to 100.
Copyright 2023 KCBD. All rights reserved.