Triple digits may make a return Friday
Published: Aug. 24, 2023 at 5:27 PM CDT
LUBBOCK, Texas (KCBD) - This evening's forecast looks like things will remain dry overall.
The cloud coverage we had this afternoon is expected to disappear and become mostly clear tonight. Overnight temperatures will be in the lower 70s and upper 60s for some parts of the viewing area, giving a cooler start to the day on Friday. South winds will be around 10 to 15 mph tonight.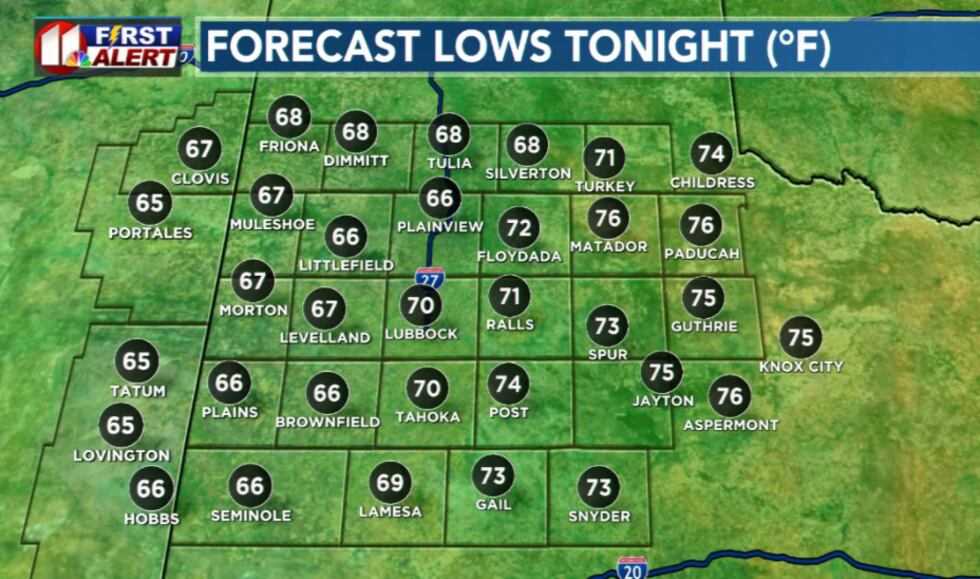 Friday is expected to be hotter with temperatures in the upper 90s. We might even see 100° here in Lubbock. In the morning, southwest winds will be around 5 to 10 mph, becoming south in the afternoon and increasing to 10 to 15 mph.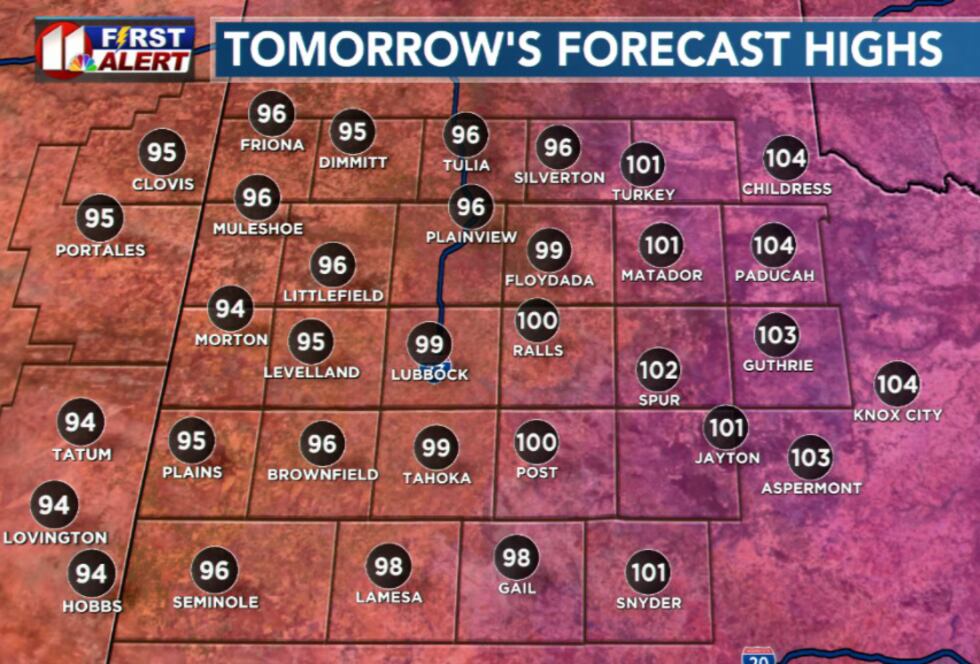 Friday evening will be partly cloudy with overnight temperatures in the lower 70s. Saturday will be hot again with temperatures topping out near 100°. Wind directions will change Saturday to a west wind, then a north wind into Sunday. Sunny skies are expected on Saturday and Sunday. Sunday evening will become mostly cloudy as storm chances begin to increase. Monday looks like the best day for moisture across the area as widespread showers are expected along with a cool down. High temperatures on Monday, Tuesday, and Wednesday will be in the upper 80s to the lower 90s across the area. Things begin to warm back up on Wednesday, into the mid-90s.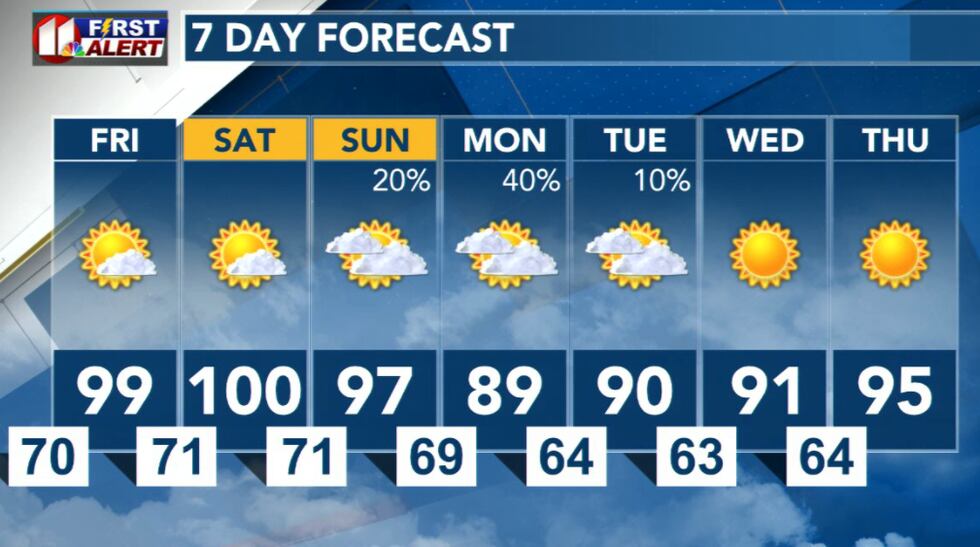 Copyright 2023 KCBD. All rights reserved.