Still slightly cooler today
Published: Aug. 24, 2023 at 8:07 AM CDT
|
Updated: Aug. 24, 2023 at 1:01 PM CDT
LUBBOCK, Texas (KCBD) - Temps today around where they were yesterday, ranging low 90s in the west to low 100s in the east with mid-90s for central parts of the area.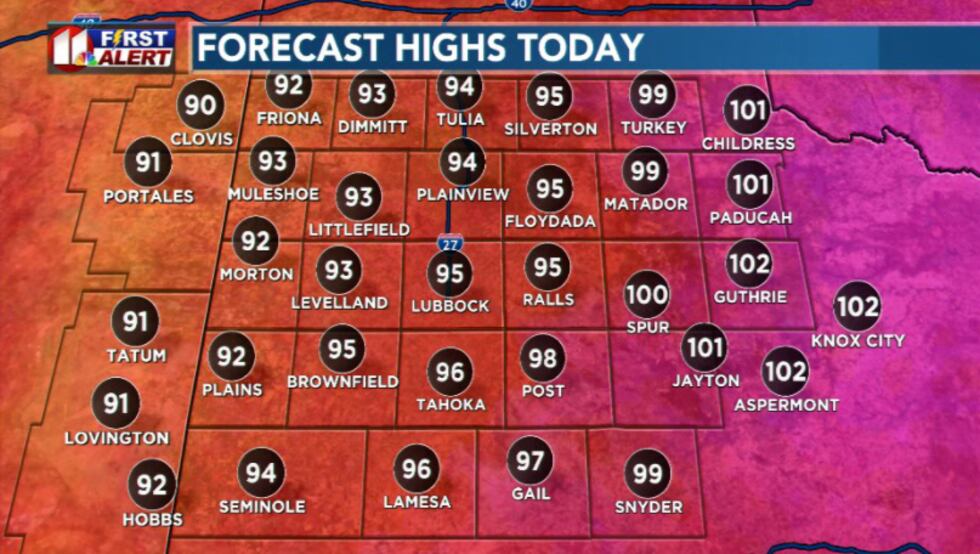 Lubbock is expecting about 95 today, with plenty of sunshine, clear skies, and moderate breezes throughout the day.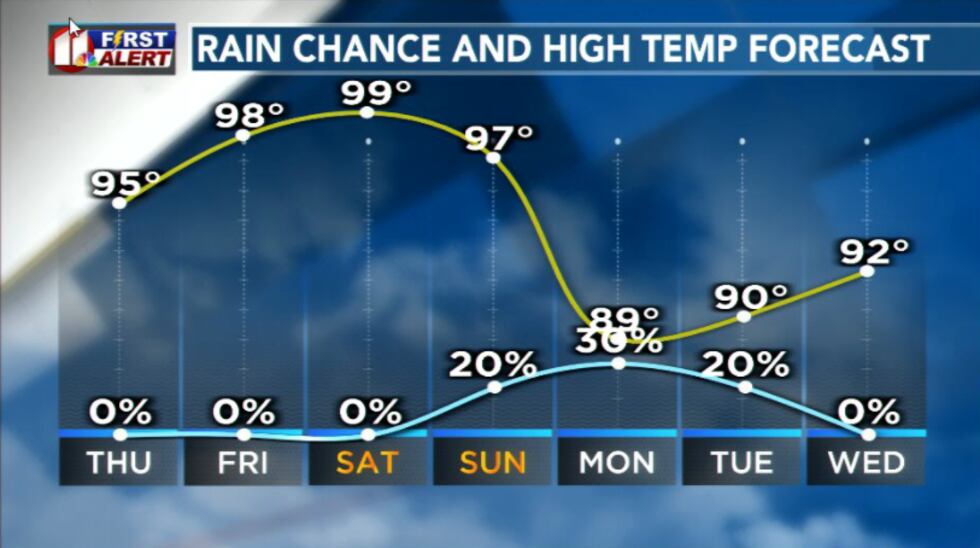 Unfortunately, highs jump as we move toward the weekend, with upper 90s through Sunday, hopefully staying below triple digits here in Lubbock. Thankfully, a cooling boundary is expected Sunday evening, bringing rain chances for several days and dripping temps into the upper 80s and low 90s.
Copyright 2023 KCBD. All rights reserved.