Published: Aug. 23, 2023 at 7:53 AM CDT
|
Updated: Aug. 23, 2023 at 12:41 PM CDT
LUBBOCK, Texas (KCBD) - As the dome of high pressure shifts east a bit, temps cool today and tomorrow, before repositioning us back to upper 90s approaching the weekend.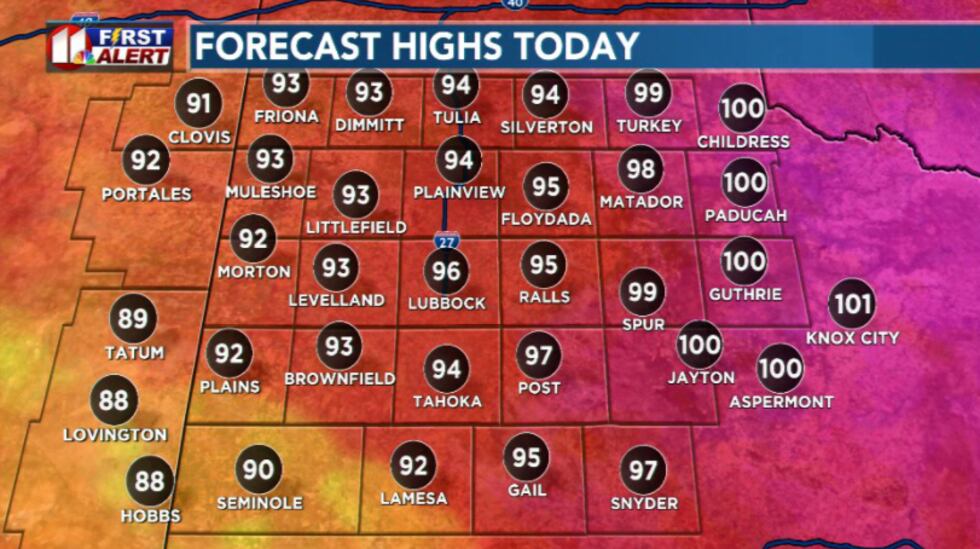 Across the area, a few degrees cooler, with even a few upper 80s in the SW thanks to some thick cloud cover from former Tropical Storm Harold's leftovers, which also bring chances for showers in the SW corner of Lea county throughout the morning and afternoon.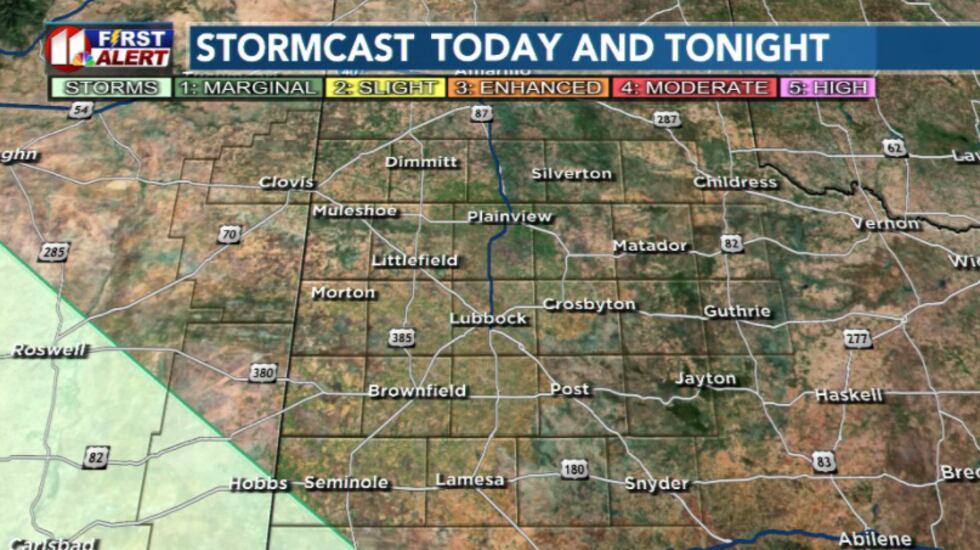 By the afternoon, much of the cloud cover has dissipated. Temps stay cooler tomorrow, but work back to the upper 90s Friday, Saturday, and Sunday. A cooling boundary brings slight rain chances Sunday through Tuesday, and drops highs to the low 90s Monday and Tuesday.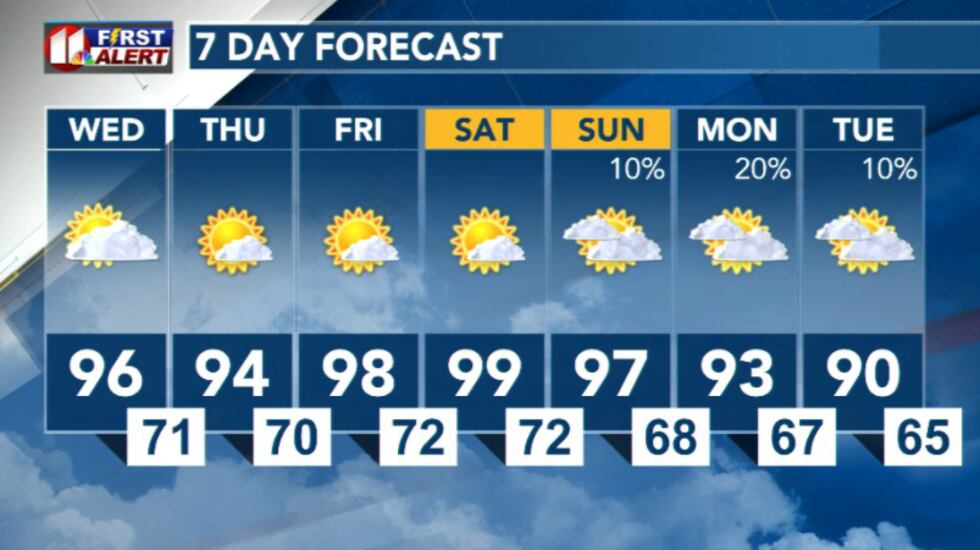 Copyright 2023 KCBD. All rights reserved.