Showers, storms to the south
Published: Aug. 23, 2023 at 4:55 PM CDT
LUBBOCK, Texas (KCBD) - This evening the southern part of the viewing area is experiencing a few widespread showers and storms. These systems may produce wind speeds up to 40 mph and up to a few hundredths of an inch of precipitation. This activity is moving northwest for the most part. There is a slight chance that some of this activity may come into the Lubbock area later this evening.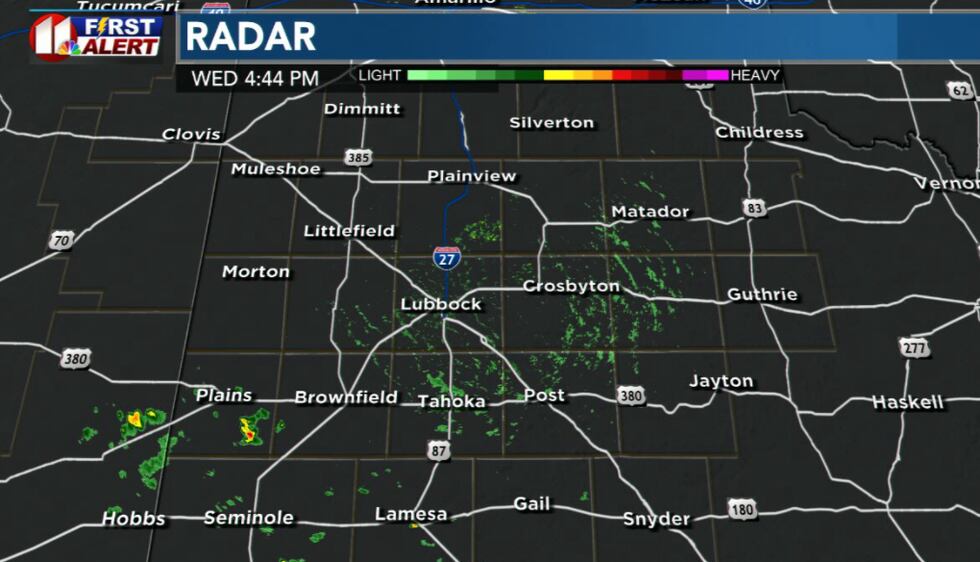 This evening will be partly cloudy becoming mostly clear after midnight. Overnight temperatures will be in the lower 70s with south winds between 10 and 15 mph.
Thursday will be hotter with high temperatures in the upper 90s and sunny skies. South winds will be around 10 to 15 mph.
Friday and Saturday will be even hotter as we may creep into triple digits once again. The good news is this forecast will be overall cooler and wetter as we enter the next work week. Sunday evening, showers and storm chances begin. Monday's high temperatures will remain in the lower 90s with good storm chances throughout the day and into the evening. Tuesday looks promising for moisture too. Things begin to dry out Wednesday and temperatures look like they will begin to warm back up.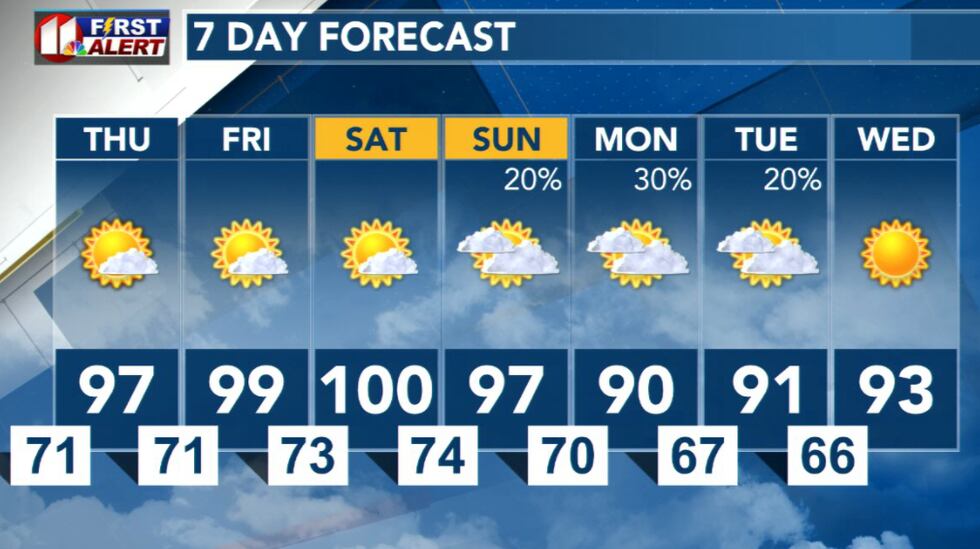 Copyright 2023 KCBD. All rights reserved.